');--success-svg-icon:url('data:image/svg+xml;utf8,');--info-svg-icon:url('data:image/svg+xml;utf8,');--chevron-svg-icon:url('data:image/svg+xml;utf8,');--checkbox-svg-icon:url('data:image/svg+xml;utf8,');--radiobutton-svg-icon:url('data:image/svg+xml;utf8,');--show-password-svg-icon:url('data:image/svg+xml;utf8,');--hide-password-svg-icon:url('data:image/svg+xml;utf8,');--bde-woo-notices__icon-size:16px;--bde-woo-notices__padding:24px;--bde-woo-notices__border-radius:4px;--bde-woo-notices__error-background:var(--red-50);--bde-woo-notices__error-text:var(--red-500);--bde-woo-notices__error-link-text:var(--red-500);--bde-woo-notices__error-link-text-hover:var(--red-500);--bde-woo-notices__info-background:var(--sky-100);--bde-woo-notices__info-text:var(--sky-500);--bde-woo-notices__info-link-text:var(--sky-500);--bde-woo-notices__info-link-text-hover:var(--sky-500);--bde-woo-notices__success-background:var(--emerald-100);--bde-woo-notices__success-text:var(--emerald-700);--bde-woo-notices__success-link-text:var(--emerald-700);--bde-woo-notices__success-link-text-hover:var(--emerald-700);--bde-woo-sale-badge__border-radius:2px;--bde-woo-sale-badge__padding:4px 8px;--bde-woo-ratings__filled-star-svg:url('data:image/svg+xml;utf8,');--bde-woo-ratings__empty-star-svg:url('data:image/svg+xml;utf8,');--bde-woo-ratings__star_size:18px;--bde-woo-product-images__border-radius:4px;--bde-woo-product-images__border-width:0px;--bde-woo-product-images__border-color:var(--grey-300);--bde-woo-wrappers__background-color:var(--white);--bde-woo-wrappers__border-radius:4px;--bde-woo-wrappers__border-color:var(--grey-300);--bde-woo-wrappers__border-width:1px;--bde-woo-wrappers__shadow:rgba(0,0,0,.05) 0 1px 3px,rgba(0,0,0,.05) 0 1px 2px;--bde-woo-tables__header-color:var(--grey-100);--bde-woo-tables__background-color:var(--white);--bde-woo-tables__border-radius:4px;--bde-woo-tables__border-width:1px;--bde-woo-widgets__chip-background-color:transparent;--bde-woo-widgets__chip-background-color-hover:var(--indigo-50);--bde-woo-widgets__chip-text-color:inherit;--bde-woo-widgets__handle-border-color:var(--grey-300);--bde-woo-widgets__handle-background-color:var(--white);--bde-woo-widgets__handle-background-color-hover:var(--white);--bde-woo-widgets__handle-shadow:rgba(0,0,0,.05) 0 1px 3px,rgba(0,0,0,.05) 0 1px 2px;--bde-woo-widgets__handle-shadow-hover:var(--grey-300) 0 0 4px;--bde-woo-widgets__remove-item-from-cart-color:var(--grey-450);--bde-woo-select2__active-item-background-color:var(--indigo-50);--bde-woo-gallery__zoom-icon-shadow:rgba(0,0,0,.05) 0 1px 3px,rgba(0,0,0,.05) 0 1px 2px;--bde-woo-payment-box-background-color:var(--grey-100);--bde-woo-payment-box-border-color:var(--grey-200);--bde-woo-payment-box-border-width:1px;--bde-woo-quicklook-button-icon:url(/wp-content/uploads/breakdance/css/icons/eye.svg);--bde-woo-quicklook-button-background-color:none;--bde-woo-quicklook-button-icon-size:20px;--bde-woo-quicklook-button-backdrop-color:rgba(0,0,0,.15);--bde-woo-quicklook-button-backdrop-opacity:.7;--bde-woo-quicklook-modal-background-color:var(--white);--bde-woo-quicklook-overlay-color:rgba(0,0,0,.7);--bde-woo-quicklook-close-button-size:2em;--bde-woo-quicklook-arrow-size:1em;--bde-woo-quicklook-arrow-color:var(--white);--bde-woo-responsive__stack:row}:root{--bde-links-color:var(--bde-brand-primary-color);--bde-links-color-hover:var(--bde-brand-primary-color-hover);--bde-button-primary-background-color:var(--bde-brand-primary-color);--bde-button-primary-background-color-hover:var(--bde-brand-primary-color-hover);--bde-button-secondary-border-color:var(--bde-brand-primary-color);--bde-button-secondary-border-color-hover:var(--bde-brand-primary-color);--bde-button-secondary-text-color:var(--bde-brand-primary-color);--bde-button-secondary-background-color-hover:var(--bde-brand-primary-color);--bde-button-text-text-color:var(--bde-links-color);--bde-button-text-text-color-hover:var(--bde-links-color-hover);--bde-button-font-size:var(--bde-body-font-size);--bde-form-font-size:var(--bde-body-font-size);--bde-form-input-border-top-left-radius:var(--bde-form-input-border-radius);--bde-form-input-border-top-right-radius:var(--bde-form-input-border-radius);--bde-form-input-border-bottom-left-radius:var(--bde-form-input-border-radius);--bde-form-input-border-bottom-right-radius:var(--bde-form-input-border-radius);--bde-form-input-border-top:var(--bde-form-input-border-width) solid var(--bde-form-input-border-color);--bde-form-input-border-right:var(--bde-form-input-border-width) solid var(--bde-form-input-border-color);--bde-form-input-border-bottom:var(--bde-form-input-border-width) solid var(--bde-form-input-border-color);--bde-form-input-border-left:var(--bde-form-input-border-width) solid var(--bde-form-input-border-color);--bde-form-label-color:var(--bde-headings-color);--bde-form-input-focused-border-color:var(--bde-brand-primary-color);--bde-form-input-focused-shadow:var(--bde-brand-primary-color) 0 0 2px;--bde-form-checkbox-selected-color:var(--bde-brand-primary-color);--bde-woo-base-text-color:var(--bde-body-text-color);--bde-woo-base-headings-color:var(--bde-headings-color);--bde-woo-base-primary-color:var(--bde-brand-primary-color);--bde-woo-base-primary-color-hover:var(--bde-brand-primary-color-hover);--bde-woo-base-extra-small-gaps:calc(var(--bde-woo-base-small-gaps)/var(--bde-woo-base-ratio));--bde-woo-base-small-gaps:calc(var(--bde-woo-base-space)/var(--bde-woo-base-ratio));--bde-woo-base-standard-gaps:var(--bde-woo-base-space);--bde-woo-base-medium-gaps:calc(var(--bde-woo-base-space)*var(--bde-woo-base-ratio));--bde-woo-base-big-gaps:calc(var(--bde-woo-base-medium-gaps)*var(--bde-woo-base-ratio));--bde-woo-base-large-gaps:calc(var(--bde-woo-base-big-gaps)*var(--bde-woo-base-ratio));--bde-woo-base-extra-large-gaps:calc(var(--bde-woo-base-large-gaps)*var(--bde-woo-base-ratio));--bde-woo-typography-ratio:var(--bde-font-size-ratio);--bde-woo-typography__size-small:calc(var(--bde-woo-typography__size-standard)/var(--bde-woo-typography-ratio));--bde-woo-typography__size-small-font-family:var(--bde-body-font-family);--bde-woo-typography__size-standard:var(--bde-body-font-size);--bde-woo-typography__size-standard-font-family:var(--bde-body-font-family);--bde-woo-typography__size-medium:calc(var(--bde-woo-typography__size-standard)*var(--bde-woo-typography-ratio));--bde-woo-typography__size-medium-font-family:var(--bde-heading-font-family);--bde-woo-typography__size-large:calc(var(--bde-woo-typography__size-medium)*var(--bde-woo-typography-ratio));--bde-woo-typography__size-large-font-family:var(--bde-heading-font-family);--bde-woo-typography__size-extra-large:calc(var(--bde-woo-typography__size-large)*var(--bde-woo-typography-ratio));--bde-woo-typography__size-extra-large-font-family:var(--bde-heading-font-family);--bde-woo-buttons-and-links__text-link-color:var(--bde-woo-base-primary-color);--bde-woo-buttons-and-links__text-link-color-hover:var(--bde-woo-base-primary-color-hover);--bde-woo-buttons-and-links__nav-link-color:var(--bde-woo-base-text-color);--bde-woo-buttons-and-links__nav-link-color-hover:var(--bde-woo-base-text-on-primary-color);--bde-woo-buttons-and-links__nav-link-color-active:var(--bde-woo-base-primary-color);--bde-woo-forms__spacing-after-label:var(--bde-form-after-label);--bde-woo-forms__spacing-between-fields:var(--bde-form-gap);--bde-woo-forms__spacing-between-columns:var(--bde-woo-base-extra-large-gaps);--bde-woo-forms__labels-color:var(--bde-form-label-color);--bde-woo-forms__inputs-background-color:var(--bde-form-input-background-color);--bde-woo-forms__inputs-text-color:var(--bde-form-text-color);--bde-woo-forms__inputs-placeholder-color:var(--bde-form-input-placeholder-color);--bde-woo-forms__inputs-border-color:var(--bde-form-input-border-color);--bde-woo-forms__inputs-border-width:var(--bde-form-input-border-width);--bde-woo-forms__inputs-border-radius:var(--bde-form-input-border-top-left-radius) var(--bde-form-input-border-top-right-radius) var(--bde-form-input-border-bottom-right-radius) var(--bde-form-input-border-bottom-left-radius);--bde-woo-forms__inputs-background-color-focused:var(--bde-form-input-focused-background-color);--bde-woo-forms__inputs-border-color-focused:var(--bde-form-input-focused-border-color);--bde-woo-forms__inputs-shadow-focused:var(--bde-form-input-focused-shadow);--bde-woo-forms__inputs-shadow:var(--bde-form-input-input-shadow);--bde-woo-forms__inputs-select2-hover-item:var(--bde-woo-base-primary-color);--bde-woo-forms__labels-required-color:var(--bde-form-label-required-color);--bde-woo-forms__labels-required-size:var(--bde-form-label-required-size);--bde-woo-forms__labels-required-nudge-x:var(--bde-form-label-required-nudge-x);--bde-woo-forms__labels-required-nudge-y:var(--bde-form-label-required-nudge-y);--bde-woo-tables__border-color:var(--bde-woo-base-border-color);--bde-woo-sale-badge__background-color:var(--bde-woo-base-primary-color);--bde-woo-sale-badge__text-color:var(--bde-woo-base-text-on-primary-color);--bde-woo-sale-badge__font-weight:var(--bde-woo-typography-font-weight-heavy);--bde-woo-sale-badge__font-size:var(--bde-woo-typography__size-standard);--bde-woo-widgets__chip-text-color-hover:var(--bde-woo-buttons-and-links__text-link-color);--bde-woo-widgets__handle-border-color-hover:var(--bde-woo-base-primary-color);--bde-woo-notices__padding-left:calc(var(--bde-woo-notices__padding) + var(--bde-woo-notices__icon-size) + (var(--bde-woo-notices__icon-size)/2));--bde-woo-quicklook-button-text-color:var(--bde-button-primary-text-color);--bde-woo-quicklook-button-background-color-hover:var(--bde-woo-quicklook-button-background-color);--bde-woo-quicklook-button-icon-spacing:var(--bde-woo-base-standard-gaps);--bde-woo-quicklook-close-button-color:var(--bde-woo-base-headings-color);--bde-woo-quicklook-arrow-color-hover:var(--bde-woo-quicklook-arrow-color);--bde-woo-quicklook-arrow-background-color:var(--bde-brand-primary-color);--bde-woo-quicklook-arrow-background-color-hover:var(--bde-woo-quicklook-arrow-background-color)}.breakdance .button-atom{display:inline-flex;align-items:center;justify-content:center;vertical-align:middle;appearance:none;box-sizing:border-box;margin:0;border:0;padding:0;background-color:transparent;font-size:var(--bde-button-font-size);line-height:var(--bde-button-line-height);transform:translate(0,0);max-width:100%}.breakdance .button-atom--custom{text-align:center;font-weight:var(--bde-button-font-weight);text-decoration:none;padding:var(--bde-button-padding-base);border-radius:var(--bde-button-border-radius);border-width:var(--bde-button-border-width);border-style:solid;border-color:transparent;overflow:hidden}.breakdance .button-atom--custom{color:var(--bde-button-custom-text-color);background:var(--bde-button-custom-background-color);border-color:var(--bde-button-custom-border-color)}.breakdance *,.breakdance *:before,.breakdance *:after{box-sizing:border-box}.breakdance img{max-width:100%;height:auto}.breakdance-rich-text-styles>*:first-child{margin-top:0}.breakdance-rich-text-styles>*:last-child{margin-bottom:0}.screen-reader-text{border:0;clip:rect(1px,1px,1px,1px);-webkit-clip-path:inset(50%);clip-path:inset(50%);height:1px;margin:-1px;overflow:hidden;overflow-wrap:normal!important;word-wrap:normal!important;padding:0;position:absolute!important;width:1px}.breakdance{background-color:var(--bde-background-color);color:var(--bde-body-text-color)}.breakdance h1,.breakdance h2,.breakdance h6{color:var(--bde-headings-color)}.breakdance a{color:var(--bde-links-color)}.breakdance{font-family:var(--bde-body-font-family);font-size:var(--bde-body-font-size)}.breakdance h1,.breakdance h2,.breakdance h6{font-family:var(--bde-heading-font-family)}.breakdance h1{font-size:var(--bde-h1-font-size)}.breakdance h2{font-size:var(--bde-h2-font-size)}.breakdance h6{font-size:var(--bde-h6-font-size)}@media (max-width:1119px){.breakdance{font-family:var(--bde-body-font-family);font-size:var(--bde-body-font-size)}}@media (max-width:1023px){.breakdance{font-family:var(--bde-body-font-family);font-size:var(--bde-body-font-size)}:root{--bde-woo-products-list-products-per-row:3}}@media (max-width:767px){.breakdance{font-family:var(--bde-body-font-family);font-size:var(--bde-body-font-size)}:root{--bde-woo-products-list-products-per-row:2;--bde-woo-responsive__stack:column;--bde-woo-responsive__width:100%;--bde-woo-responsive__max-width:100%}}@media (max-width:479px){.breakdance{font-family:var(--bde-body-font-family);font-size:var(--bde-body-font-size)}:root{--bde-woo-products-list-products-per-row:1}}.breakdance .bde-section-82191-115{background-color:#000}.breakdance .bde-section-82191-115 .section-container{padding-bottom:10px;padding-top:10px}.breakdance .bde-columns-82191-116{--columnCount:2}@media (max-width:1119px){.breakdance .bde-columns-82191-116{--columnCount:2}}@media (max-width:1023px){.breakdance .bde-columns-82191-116{--columnCount:2}}@media (max-width:767px){.breakdance .bde-columns-82191-116{--columnCount:2}.breakdance .bde-columns-82191-116.bde-columns{flex-direction:column;flex-wrap:nowrap}.breakdance .bde-columns-82191-116.bde-columns>.bde-column{width:100%}}@media (max-width:479px){.breakdance .bde-columns-82191-116{--columnCount:2}}.breakdance .bde-column-82191-117{--column-width:50%;justify-content:center}@media (max-width:1023px){.breakdance .bde-column-82191-117{align-items:flex-start;text-align:left}}@media (max-width:767px){.breakdance .bde-column-82191-117{align-items:center;text-align:center}}@media (max-width:479px){.breakdance .bde-column-82191-117{gap:0px;align-items:center;text-align:center;justify-content:center}}.breakdance .bde-icon-list-82191-120 li .bde-icon-list__icon{color:#7ece6b}.breakdance .bde-icon-list-82191-120 li .bde-icon-list__text{color:#88ce68;font-size:14px;font-weight:500}.breakdance .bde-column-82191-118{--column-width:50%;align-items:flex-end;text-align:right}@media (max-width:1119px){.breakdance .bde-column-82191-118{align-items:flex-end;text-align:right}}@media (max-width:1023px){.breakdance .bde-column-82191-118{align-items:flex-end;text-align:right}}@media (max-width:767px){.breakdance .bde-column-82191-118{align-items:center;text-align:center}}@media (max-width:479px){.breakdance .bde-column-82191-118{gap:0px;flex-wrap:wrap;flex-direction:row;align-items:flex-start;justify-content:center}.breakdance .bde-column-82191-118{margin-top:-30px;margin-bottom:auto;padding-top:0}}.breakdance .bde-social-icons-82191-121{flex-direction:row}.breakdance .bde-social-icons-82191-121 .bde-social-icons__icon-wrapper{border-radius:0;background-color:#000;padding:7px;opacity:1}.breakdance .bde-social-icons-82191-121 .bde-social-icons__icon-wrapper svg{width:15px;height:15px;fill:#fff}.breakdance .bde-header-builder-82191-100{background-color:#fff}.breakdance .bde-header-builder-82191-100 .bde-header-builder__container{padding-bottom:20px;padding-top:20px}.breakdance .bde-header-builder-82191-100 .breakdance-menu{--link-alignment:start}@media (max-width:767px){.breakdance .bde-header-builder-82191-100 .bde-header-builder__container{flex-direction:column}}.breakdance .bde-div-82191-159{width:100%}.breakdance .bde-div-82191-159{display:flex;flex-direction:row}@media (max-width:479px){.breakdance .bde-div-82191-159{width:100%;align-items:center;text-align:center;justify-content:center}.breakdance .bde-div-82191-159{display:flex;flex-direction:column}}@media (max-width:479px){.breakdance .bde-div-82191-158{width:100%;align-items:center;text-align:center}}.breakdance .bde-container-link-82191-101{opacity:.9}.breakdance .bde-image-82191-102{width:150px}.breakdance .bde-image-82191-102 .breakdance-image-object{width:100%;height:auto}@media (max-width:767px){.breakdance .bde-image-82191-102{width:250px}.breakdance .bde-image-82191-102 .breakdance-image-object{width:100%;height:auto}}@media (max-width:479px){.breakdance .bde-image-82191-102{width:250px}.breakdance .bde-image-82191-102 .breakdance-image-object{width:100%;height:auto}}.breakdance .bde-div-82191-176{margin-top:auto;margin-bottom:auto;align-items:center;text-align:center;justify-content:center}.breakdance .bde-div-82191-176{display:flex;flex-direction:row;gap:20px;margin-left:30px}@media (max-width:479px){.breakdance .bde-div-82191-176{align-items:center;text-align:center}.breakdance .bde-div-82191-176{display:inline-flex;flex-direction:row;gap:40px}}@media (max-width:1119px){.breakdance .bde-menu-82191-141 .breakdance-menu{--links-gap:0;--mobile-link-padding:15px}.breakdance .bde-menu-82191-141 .breakdance-menu{--dropdown-link-icon-display:none;--dropdown-link-description-display:none;--dropdown-links-gap:var(--gap-none)}.breakdance .bde-menu-82191-141 .breakdance-menu-list{align-items:stretch;background-color:var(--menu-background);display:none;flex-direction:column;left:var(--mobile-offset-x);max-height:var(--menu-max-height);overflow:hidden;overflow-x:hidden;overflow-y:auto;position:absolute;top:var(--mobile-offset-y,100%);width:100vw;z-index:100}.breakdance .bde-menu-82191-141 .breakdance-menu-list:not(.is-visible):not(.is-collapsing){height:0}.breakdance .bde-menu-82191-141 .breakdance-menu-list>.bde-button{border-top:var(--link-border);margin-left:0;padding:10px 15px}.breakdance .bde-menu-82191-141 .breakdance-menu-list>.bde-button .breakdance-link{width:100%}.breakdance .bde-menu-82191-141 .breakdance-menu-list>:last-child{border-bottom:var(--link-border)}.breakdance .bde-menu-82191-141 .breakdance-menu-list>.breakdance-link,.breakdance .bde-menu-82191-141 .breakdance-menu .breakdance-menu-link{border-top:var(--link-border);justify-content:var(--link-alignment);padding:var(--mobile-link-padding)}.breakdance .bde-menu-82191-141 .breakdance-dropdown-floater{opacity:1;overflow:hidden;padding-top:0;position:static;transform:none}.breakdance .bde-menu-82191-141 .breakdance-dropdown-floater:not(.is-visible):not(.is-collapsing){height:0}.breakdance .bde-menu-82191-141 .breakdance-dropdown-body{background-color:var(--link-background-color);border-radius:0;border-top:var(--link-border);box-shadow:none;flex-direction:column}.breakdance .bde-menu-82191-141 .breakdance-dropdown-section{--dropdown-section-padding:0;--dropdown-section-gap:var(--gap-none)}.breakdance .bde-menu-82191-141 .breakdance-dropdown-columns{--dropdown-columns-stack:column;--dropdown-columns-gap:var(--gap-none)}.breakdance .bde-menu-82191-141 .breakdance-dropdown-column{gap:var(--gap-none)}.breakdance .bde-menu-82191-141 .breakdance-menu .breakdance-dropdown-link{justify-content:var(--link-alignment);padding:var(--mobile-link-level-3-padding);white-space:normal}.breakdance .bde-menu-82191-141 .breakdance-menu .breakdance-dropdown-link+.breakdance-dropdown-link{border-top:var(--link-border)}.breakdance .bde-menu-82191-141 .breakdance-menu-toggle{display:flex}}.breakdance .bde-button-82191-150 .bde-button__button{--bde-button-custom-border-color:transparent;--bde-button-custom-border-color-hover:transparent;--bde-button-custom-text-color:#fff;--bde-button-custom-text-color-hover:#fff;--bde-button-custom-background-color:#72ce6e;--bde-button-custom-background-color-hover:#72ce6e;padding:var(--bde-button-padding-sm)}.breakdance .bde-search-form-82191-151 .search-form{--searchFormSize:35px}.breakdance .bde-div-82191-108{gap:16px;flex-wrap:wrap;flex-direction:row;align-items:center}@media (max-width:479px){.breakdance .bde-div-82191-108{flex-direction:column}}@media (max-width:767px){.breakdance .bde-mini-cart-82191-127 .bde-mini-cart-offcanvas-body{--cart-translate-3d:100%,0,0;position:fixed;top:var(--wp-admin--admin-bar--height,0);bottom:0;z-index:1001;max-width:100%;transform:translate3d(var(--cart-translate-3d));border-radius:0;right:0;left:auto}.breakdance .bde-mini-cart-82191-127 .bde-mini-cart-offcanvas-topbar{border-bottom:1px solid var(--grey-200)}.breakdance .bde-mini-cart-82191-127 .bde-mini-cart-offcanvas-overlay{display:block}.breakdance .bde-mini-cart-82191-127{--bde-woo-responsive__stack:column;--bde-woo-responsive__width:100%;--bde-woo-responsive__max-width:100%}}@media (max-width:767px){.breakdance .bde-product-82186-104{--bde-woo-responsive__stack:column;--bde-woo-responsive__width:100%;--bde-woo-responsive__max-width:100%}}
CROWNTOWN CANNABIS | GUMMIES | DELTA 9 | VEGAN | 300MG
$50.00 — or subscribe and save 15%
Description
CROWNTOWN CANNABIS Δ DELTA-9 VEGAN  GUMMIES 300MG
You can't go wrong with Delta-9 gummies. Not only can they bring you a sense of relaxation, these tasty gummies may improve your sleep and clear your mind. Best of all, they're vegan, non-GMO, gluten free, and low in sugar.
Flavors include Strawberry Banana, Berry, Watermelon, Apple, and Passion Fruit.
30 Pieces Per Bag
10mg/ea.
300mg Total
Ingredients: Sugar, Tapioca Syrup, Water, Pectin, Citric Acid, Herbal Extract
Additional information
| | |
| --- | --- |
| Weight | 4.40 oz |
| Dimensions | 4.75 × 2.00 × 6.00 in |
Charlotte, NC (Central)
Charlotte, NC (NoDa)
Columbia, SC
Concord, NC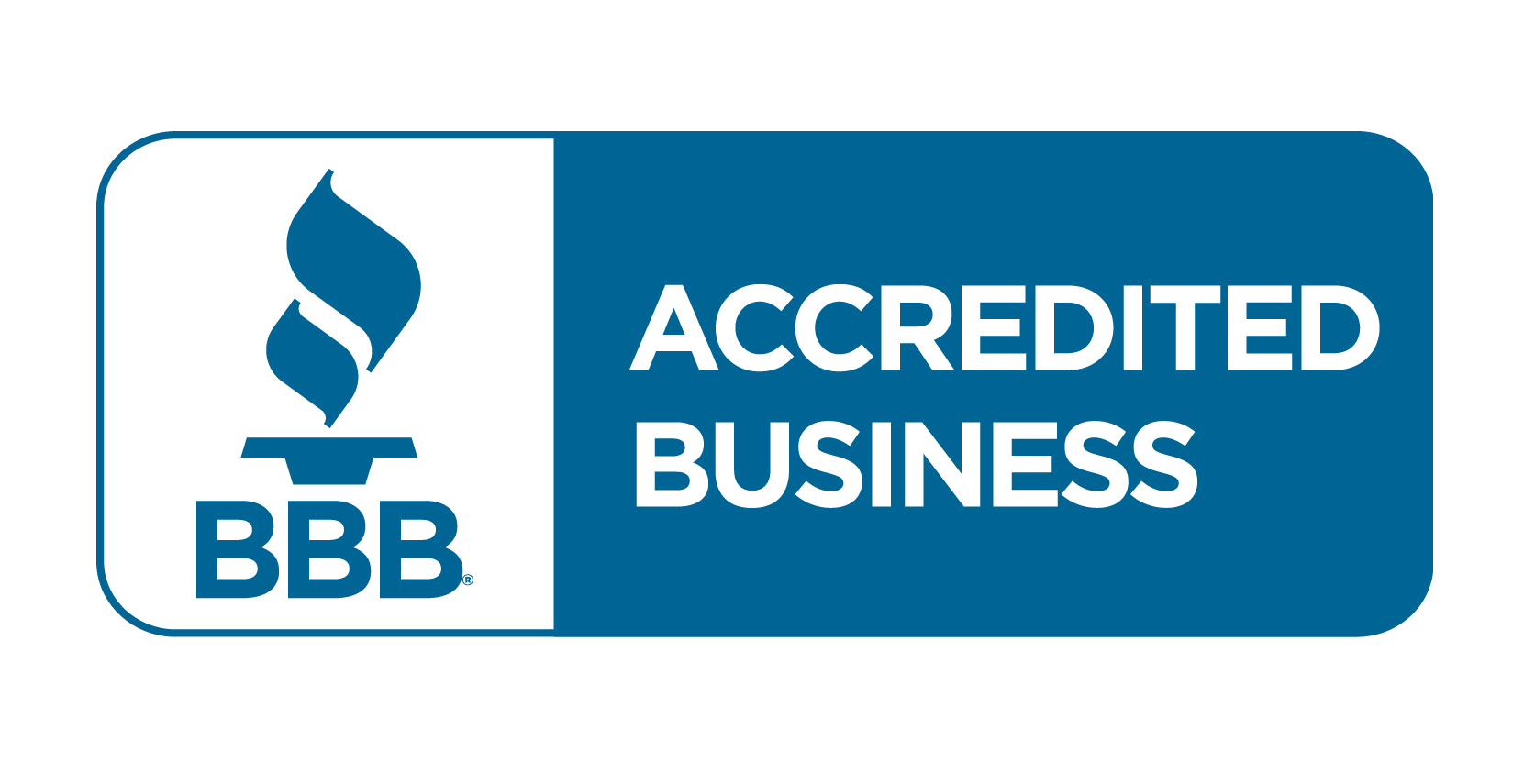 Our Company
Discounts
CBD RECYCLE PROGRAM
Bring in any old CBD packaging (bottles, boxes, vape carts, etc) and receive 5% off your purchase.
MILITARY DISCOUNT
Contact Us and let us know how you qualify for the military discount and receive a discount code for 15% off your purchase

} )( jQuery );} } );jQuery(document).on('gform_post_conditional_logic', function(event, formId, fields, isInit){} ) } ); /* ]]> */