');--success-svg-icon:url('data:image/svg+xml;utf8,');--info-svg-icon:url('data:image/svg+xml;utf8,');--chevron-svg-icon:url('data:image/svg+xml;utf8,');--checkbox-svg-icon:url('data:image/svg+xml;utf8,');--radiobutton-svg-icon:url('data:image/svg+xml;utf8,');--show-password-svg-icon:url('data:image/svg+xml;utf8,');--hide-password-svg-icon:url('data:image/svg+xml;utf8,');--bde-woo-notices__icon-size:16px;--bde-woo-notices__padding:24px;--bde-woo-notices__border-radius:4px;--bde-woo-notices__error-background:var(--red-50);--bde-woo-notices__error-text:var(--red-500);--bde-woo-notices__error-link-text:var(--red-500);--bde-woo-notices__error-link-text-hover:var(--red-500);--bde-woo-notices__info-background:var(--sky-100);--bde-woo-notices__info-text:var(--sky-500);--bde-woo-notices__info-link-text:var(--sky-500);--bde-woo-notices__info-link-text-hover:var(--sky-500);--bde-woo-notices__success-background:var(--emerald-100);--bde-woo-notices__success-text:var(--emerald-700);--bde-woo-notices__success-link-text:var(--emerald-700);--bde-woo-notices__success-link-text-hover:var(--emerald-700);--bde-woo-sale-badge__border-radius:2px;--bde-woo-sale-badge__padding:4px 8px;--bde-woo-ratings__filled-star-svg:url('data:image/svg+xml;utf8,');--bde-woo-ratings__empty-star-svg:url('data:image/svg+xml;utf8,');--bde-woo-ratings__star_size:18px;--bde-woo-product-images__border-radius:4px;--bde-woo-product-images__border-width:0px;--bde-woo-product-images__border-color:var(--grey-300);--bde-woo-wrappers__background-color:var(--white);--bde-woo-wrappers__border-radius:4px;--bde-woo-wrappers__border-color:var(--grey-300);--bde-woo-wrappers__border-width:1px;--bde-woo-wrappers__shadow:rgba(0,0,0,.05) 0 1px 3px,rgba(0,0,0,.05) 0 1px 2px;--bde-woo-tables__header-color:var(--grey-100);--bde-woo-tables__background-color:var(--white);--bde-woo-tables__border-radius:4px;--bde-woo-tables__border-width:1px;--bde-woo-widgets__chip-background-color:transparent;--bde-woo-widgets__chip-background-color-hover:var(--indigo-50);--bde-woo-widgets__chip-text-color:inherit;--bde-woo-widgets__handle-border-color:var(--grey-300);--bde-woo-widgets__handle-background-color:var(--white);--bde-woo-widgets__handle-background-color-hover:var(--white);--bde-woo-widgets__handle-shadow:rgba(0,0,0,.05) 0 1px 3px,rgba(0,0,0,.05) 0 1px 2px;--bde-woo-widgets__handle-shadow-hover:var(--grey-300) 0 0 4px;--bde-woo-widgets__remove-item-from-cart-color:var(--grey-450);--bde-woo-select2__active-item-background-color:var(--indigo-50);--bde-woo-gallery__zoom-icon-shadow:rgba(0,0,0,.05) 0 1px 3px,rgba(0,0,0,.05) 0 1px 2px;--bde-woo-payment-box-background-color:var(--grey-100);--bde-woo-payment-box-border-color:var(--grey-200);--bde-woo-payment-box-border-width:1px;--bde-woo-quicklook-button-icon:url(/wp-content/uploads/breakdance/css/icons/eye.svg);--bde-woo-quicklook-button-background-color:none;--bde-woo-quicklook-button-icon-size:20px;--bde-woo-quicklook-button-backdrop-color:rgba(0,0,0,.15);--bde-woo-quicklook-button-backdrop-opacity:.7;--bde-woo-quicklook-modal-background-color:var(--white);--bde-woo-quicklook-overlay-color:rgba(0,0,0,.7);--bde-woo-quicklook-close-button-size:2em;--bde-woo-quicklook-arrow-size:1em;--bde-woo-quicklook-arrow-color:var(--white);--bde-woo-responsive__stack:row}:root{--bde-links-color:var(--bde-brand-primary-color);--bde-links-color-hover:var(--bde-brand-primary-color-hover);--bde-button-primary-background-color:var(--bde-brand-primary-color);--bde-button-primary-background-color-hover:var(--bde-brand-primary-color-hover);--bde-button-secondary-border-color:var(--bde-brand-primary-color);--bde-button-secondary-border-color-hover:var(--bde-brand-primary-color);--bde-button-secondary-text-color:var(--bde-brand-primary-color);--bde-button-secondary-background-color-hover:var(--bde-brand-primary-color);--bde-button-text-text-color:var(--bde-links-color);--bde-button-text-text-color-hover:var(--bde-links-color-hover);--bde-button-font-size:var(--bde-body-font-size);--bde-form-font-size:var(--bde-body-font-size);--bde-form-input-border-top-left-radius:var(--bde-form-input-border-radius);--bde-form-input-border-top-right-radius:var(--bde-form-input-border-radius);--bde-form-input-border-bottom-left-radius:var(--bde-form-input-border-radius);--bde-form-input-border-bottom-right-radius:var(--bde-form-input-border-radius);--bde-form-input-border-top:var(--bde-form-input-border-width) solid var(--bde-form-input-border-color);--bde-form-input-border-right:var(--bde-form-input-border-width) solid var(--bde-form-input-border-color);--bde-form-input-border-bottom:var(--bde-form-input-border-width) solid var(--bde-form-input-border-color);--bde-form-input-border-left:var(--bde-form-input-border-width) solid var(--bde-form-input-border-color);--bde-form-label-color:var(--bde-headings-color);--bde-form-input-focused-border-color:var(--bde-brand-primary-color);--bde-form-input-focused-shadow:var(--bde-brand-primary-color) 0 0 2px;--bde-form-checkbox-selected-color:var(--bde-brand-primary-color);--bde-woo-base-text-color:var(--bde-body-text-color);--bde-woo-base-headings-color:var(--bde-headings-color);--bde-woo-base-primary-color:var(--bde-brand-primary-color);--bde-woo-base-primary-color-hover:var(--bde-brand-primary-color-hover);--bde-woo-base-extra-small-gaps:calc(var(--bde-woo-base-small-gaps)/var(--bde-woo-base-ratio));--bde-woo-base-small-gaps:calc(var(--bde-woo-base-space)/var(--bde-woo-base-ratio));--bde-woo-base-standard-gaps:var(--bde-woo-base-space);--bde-woo-base-medium-gaps:calc(var(--bde-woo-base-space)*var(--bde-woo-base-ratio));--bde-woo-base-big-gaps:calc(var(--bde-woo-base-medium-gaps)*var(--bde-woo-base-ratio));--bde-woo-base-large-gaps:calc(var(--bde-woo-base-big-gaps)*var(--bde-woo-base-ratio));--bde-woo-base-extra-large-gaps:calc(var(--bde-woo-base-large-gaps)*var(--bde-woo-base-ratio));--bde-woo-typography-ratio:var(--bde-font-size-ratio);--bde-woo-typography__size-small:calc(var(--bde-woo-typography__size-standard)/var(--bde-woo-typography-ratio));--bde-woo-typography__size-small-font-family:var(--bde-body-font-family);--bde-woo-typography__size-standard:var(--bde-body-font-size);--bde-woo-typography__size-standard-font-family:var(--bde-body-font-family);--bde-woo-typography__size-medium:calc(var(--bde-woo-typography__size-standard)*var(--bde-woo-typography-ratio));--bde-woo-typography__size-medium-font-family:var(--bde-heading-font-family);--bde-woo-typography__size-large:calc(var(--bde-woo-typography__size-medium)*var(--bde-woo-typography-ratio));--bde-woo-typography__size-large-font-family:var(--bde-heading-font-family);--bde-woo-typography__size-extra-large:calc(var(--bde-woo-typography__size-large)*var(--bde-woo-typography-ratio));--bde-woo-typography__size-extra-large-font-family:var(--bde-heading-font-family);--bde-woo-buttons-and-links__text-link-color:var(--bde-woo-base-primary-color);--bde-woo-buttons-and-links__text-link-color-hover:var(--bde-woo-base-primary-color-hover);--bde-woo-buttons-and-links__nav-link-color:var(--bde-woo-base-text-color);--bde-woo-buttons-and-links__nav-link-color-hover:var(--bde-woo-base-text-on-primary-color);--bde-woo-buttons-and-links__nav-link-color-active:var(--bde-woo-base-primary-color);--bde-woo-forms__spacing-after-label:var(--bde-form-after-label);--bde-woo-forms__spacing-between-fields:var(--bde-form-gap);--bde-woo-forms__spacing-between-columns:var(--bde-woo-base-extra-large-gaps);--bde-woo-forms__labels-color:var(--bde-form-label-color);--bde-woo-forms__inputs-background-color:var(--bde-form-input-background-color);--bde-woo-forms__inputs-text-color:var(--bde-form-text-color);--bde-woo-forms__inputs-placeholder-color:var(--bde-form-input-placeholder-color);--bde-woo-forms__inputs-border-color:var(--bde-form-input-border-color);--bde-woo-forms__inputs-border-width:var(--bde-form-input-border-width);--bde-woo-forms__inputs-border-radius:var(--bde-form-input-border-top-left-radius) var(--bde-form-input-border-top-right-radius) var(--bde-form-input-border-bottom-right-radius) var(--bde-form-input-border-bottom-left-radius);--bde-woo-forms__inputs-background-color-focused:var(--bde-form-input-focused-background-color);--bde-woo-forms__inputs-border-color-focused:var(--bde-form-input-focused-border-color);--bde-woo-forms__inputs-shadow-focused:var(--bde-form-input-focused-shadow);--bde-woo-forms__inputs-shadow:var(--bde-form-input-input-shadow);--bde-woo-forms__inputs-select2-hover-item:var(--bde-woo-base-primary-color);--bde-woo-forms__labels-required-color:var(--bde-form-label-required-color);--bde-woo-forms__labels-required-size:var(--bde-form-label-required-size);--bde-woo-forms__labels-required-nudge-x:var(--bde-form-label-required-nudge-x);--bde-woo-forms__labels-required-nudge-y:var(--bde-form-label-required-nudge-y);--bde-woo-tables__border-color:var(--bde-woo-base-border-color);--bde-woo-sale-badge__background-color:var(--bde-woo-base-primary-color);--bde-woo-sale-badge__text-color:var(--bde-woo-base-text-on-primary-color);--bde-woo-sale-badge__font-weight:var(--bde-woo-typography-font-weight-heavy);--bde-woo-sale-badge__font-size:var(--bde-woo-typography__size-standard);--bde-woo-widgets__chip-text-color-hover:var(--bde-woo-buttons-and-links__text-link-color);--bde-woo-widgets__handle-border-color-hover:var(--bde-woo-base-primary-color);--bde-woo-notices__padding-left:calc(var(--bde-woo-notices__padding) + var(--bde-woo-notices__icon-size) + (var(--bde-woo-notices__icon-size)/2));--bde-woo-quicklook-button-text-color:var(--bde-button-primary-text-color);--bde-woo-quicklook-button-background-color-hover:var(--bde-woo-quicklook-button-background-color);--bde-woo-quicklook-button-icon-spacing:var(--bde-woo-base-standard-gaps);--bde-woo-quicklook-close-button-color:var(--bde-woo-base-headings-color);--bde-woo-quicklook-arrow-color-hover:var(--bde-woo-quicklook-arrow-color);--bde-woo-quicklook-arrow-background-color:var(--bde-brand-primary-color);--bde-woo-quicklook-arrow-background-color-hover:var(--bde-woo-quicklook-arrow-background-color)}.breakdance .button-atom{display:inline-flex;align-items:center;justify-content:center;vertical-align:middle;appearance:none;box-sizing:border-box;margin:0;border:0;padding:0;background-color:transparent;font-size:var(--bde-button-font-size);line-height:var(--bde-button-line-height);transform:translate(0,0);max-width:100%}.breakdance .button-atom--custom{text-align:center;font-weight:var(--bde-button-font-weight);text-decoration:none;padding:var(--bde-button-padding-base);border-radius:var(--bde-button-border-radius);border-width:var(--bde-button-border-width);border-style:solid;border-color:transparent;overflow:hidden}.breakdance .button-atom--custom{color:var(--bde-button-custom-text-color);background:var(--bde-button-custom-background-color);border-color:var(--bde-button-custom-border-color)}.breakdance *,.breakdance *:before,.breakdance *:after{box-sizing:border-box}.breakdance img{max-width:100%;height:auto}.breakdance-rich-text-styles>*:first-child{margin-top:0}.breakdance-rich-text-styles>*:last-child{margin-bottom:0}.screen-reader-text{border:0;clip:rect(1px,1px,1px,1px);-webkit-clip-path:inset(50%);clip-path:inset(50%);height:1px;margin:-1px;overflow:hidden;overflow-wrap:normal!important;word-wrap:normal!important;padding:0;position:absolute!important;width:1px}.breakdance{background-color:var(--bde-background-color);color:var(--bde-body-text-color)}.breakdance h1,.breakdance h2,.breakdance h6{color:var(--bde-headings-color)}.breakdance a{color:var(--bde-links-color)}.breakdance{font-family:var(--bde-body-font-family);font-size:var(--bde-body-font-size)}.breakdance h1,.breakdance h2,.breakdance h6{font-family:var(--bde-heading-font-family)}.breakdance h1{font-size:var(--bde-h1-font-size)}.breakdance h2{font-size:var(--bde-h2-font-size)}.breakdance h6{font-size:var(--bde-h6-font-size)}@media (max-width:1119px){.breakdance{font-family:var(--bde-body-font-family);font-size:var(--bde-body-font-size)}}@media (max-width:1023px){.breakdance{font-family:var(--bde-body-font-family);font-size:var(--bde-body-font-size)}:root{--bde-woo-products-list-products-per-row:3}}@media (max-width:767px){.breakdance{font-family:var(--bde-body-font-family);font-size:var(--bde-body-font-size)}:root{--bde-woo-products-list-products-per-row:2;--bde-woo-responsive__stack:column;--bde-woo-responsive__width:100%;--bde-woo-responsive__max-width:100%}}@media (max-width:479px){.breakdance{font-family:var(--bde-body-font-family);font-size:var(--bde-body-font-size)}:root{--bde-woo-products-list-products-per-row:1}}.breakdance .bde-section-82191-115{background-color:#000}.breakdance .bde-section-82191-115 .section-container{padding-bottom:10px;padding-top:10px}.breakdance .bde-columns-82191-116{--columnCount:2}@media (max-width:1119px){.breakdance .bde-columns-82191-116{--columnCount:2}}@media (max-width:1023px){.breakdance .bde-columns-82191-116{--columnCount:2}}@media (max-width:767px){.breakdance .bde-columns-82191-116{--columnCount:2}.breakdance .bde-columns-82191-116.bde-columns{flex-direction:column;flex-wrap:nowrap}.breakdance .bde-columns-82191-116.bde-columns>.bde-column{width:100%}}@media (max-width:479px){.breakdance .bde-columns-82191-116{--columnCount:2}}.breakdance .bde-column-82191-117{--column-width:50%;justify-content:center}@media (max-width:1023px){.breakdance .bde-column-82191-117{align-items:flex-start;text-align:left}}@media (max-width:767px){.breakdance .bde-column-82191-117{align-items:center;text-align:center}}@media (max-width:479px){.breakdance .bde-column-82191-117{gap:0px;align-items:center;text-align:center;justify-content:center}}.breakdance .bde-icon-list-82191-120 li .bde-icon-list__icon{color:#7ece6b}.breakdance .bde-icon-list-82191-120 li .bde-icon-list__text{color:#88ce68;font-size:14px;font-weight:500}.breakdance .bde-column-82191-118{--column-width:50%;align-items:flex-end;text-align:right}@media (max-width:1119px){.breakdance .bde-column-82191-118{align-items:flex-end;text-align:right}}@media (max-width:1023px){.breakdance .bde-column-82191-118{align-items:flex-end;text-align:right}}@media (max-width:767px){.breakdance .bde-column-82191-118{align-items:center;text-align:center}}@media (max-width:479px){.breakdance .bde-column-82191-118{gap:0px;flex-wrap:wrap;flex-direction:row;align-items:flex-start;justify-content:center}.breakdance .bde-column-82191-118{margin-top:-30px;margin-bottom:auto;padding-top:0}}.breakdance .bde-social-icons-82191-121{flex-direction:row}.breakdance .bde-social-icons-82191-121 .bde-social-icons__icon-wrapper{border-radius:0;background-color:#000;padding:7px;opacity:1}.breakdance .bde-social-icons-82191-121 .bde-social-icons__icon-wrapper svg{width:15px;height:15px;fill:#fff}.breakdance .bde-header-builder-82191-100{background-color:#fff}.breakdance .bde-header-builder-82191-100 .bde-header-builder__container{padding-bottom:20px;padding-top:20px}.breakdance .bde-header-builder-82191-100 .breakdance-menu{--link-alignment:start}@media (max-width:767px){.breakdance .bde-header-builder-82191-100 .bde-header-builder__container{flex-direction:column}}.breakdance .bde-div-82191-159{width:100%}.breakdance .bde-div-82191-159{display:flex;flex-direction:row}@media (max-width:479px){.breakdance .bde-div-82191-159{width:100%;align-items:center;text-align:center;justify-content:center}.breakdance .bde-div-82191-159{display:flex;flex-direction:column}}@media (max-width:479px){.breakdance .bde-div-82191-158{width:100%;align-items:center;text-align:center}}.breakdance .bde-container-link-82191-101{opacity:.9}.breakdance .bde-image-82191-102{width:150px}.breakdance .bde-image-82191-102 .breakdance-image-object{width:100%;height:auto}@media (max-width:767px){.breakdance .bde-image-82191-102{width:250px}.breakdance .bde-image-82191-102 .breakdance-image-object{width:100%;height:auto}}@media (max-width:479px){.breakdance .bde-image-82191-102{width:250px}.breakdance .bde-image-82191-102 .breakdance-image-object{width:100%;height:auto}}.breakdance .bde-div-82191-176{margin-top:auto;margin-bottom:auto;align-items:center;text-align:center;justify-content:center}.breakdance .bde-div-82191-176{display:flex;flex-direction:row;gap:20px;margin-left:30px}@media (max-width:479px){.breakdance .bde-div-82191-176{align-items:center;text-align:center}.breakdance .bde-div-82191-176{display:inline-flex;flex-direction:row;gap:40px}}@media (max-width:1119px){.breakdance .bde-menu-82191-141 .breakdance-menu{--links-gap:0;--mobile-link-padding:15px}.breakdance .bde-menu-82191-141 .breakdance-menu{--dropdown-link-icon-display:none;--dropdown-link-description-display:none;--dropdown-links-gap:var(--gap-none)}.breakdance .bde-menu-82191-141 .breakdance-menu-list{align-items:stretch;background-color:var(--menu-background);display:none;flex-direction:column;left:var(--mobile-offset-x);max-height:var(--menu-max-height);overflow:hidden;overflow-x:hidden;overflow-y:auto;position:absolute;top:var(--mobile-offset-y,100%);width:100vw;z-index:100}.breakdance .bde-menu-82191-141 .breakdance-menu-list:not(.is-visible):not(.is-collapsing){height:0}.breakdance .bde-menu-82191-141 .breakdance-menu-list>.bde-button{border-top:var(--link-border);margin-left:0;padding:10px 15px}.breakdance .bde-menu-82191-141 .breakdance-menu-list>.bde-button .breakdance-link{width:100%}.breakdance .bde-menu-82191-141 .breakdance-menu-list>:last-child{border-bottom:var(--link-border)}.breakdance .bde-menu-82191-141 .breakdance-menu-list>.breakdance-link,.breakdance .bde-menu-82191-141 .breakdance-menu .breakdance-menu-link{border-top:var(--link-border);justify-content:var(--link-alignment);padding:var(--mobile-link-padding)}.breakdance .bde-menu-82191-141 .breakdance-dropdown-floater{opacity:1;overflow:hidden;padding-top:0;position:static;transform:none}.breakdance .bde-menu-82191-141 .breakdance-dropdown-floater:not(.is-visible):not(.is-collapsing){height:0}.breakdance .bde-menu-82191-141 .breakdance-dropdown-body{background-color:var(--link-background-color);border-radius:0;border-top:var(--link-border);box-shadow:none;flex-direction:column}.breakdance .bde-menu-82191-141 .breakdance-dropdown-section{--dropdown-section-padding:0;--dropdown-section-gap:var(--gap-none)}.breakdance .bde-menu-82191-141 .breakdance-dropdown-columns{--dropdown-columns-stack:column;--dropdown-columns-gap:var(--gap-none)}.breakdance .bde-menu-82191-141 .breakdance-dropdown-column{gap:var(--gap-none)}.breakdance .bde-menu-82191-141 .breakdance-menu .breakdance-dropdown-link{justify-content:var(--link-alignment);padding:var(--mobile-link-level-3-padding);white-space:normal}.breakdance .bde-menu-82191-141 .breakdance-menu .breakdance-dropdown-link+.breakdance-dropdown-link{border-top:var(--link-border)}.breakdance .bde-menu-82191-141 .breakdance-menu-toggle{display:flex}}.breakdance .bde-button-82191-150 .bde-button__button{--bde-button-custom-border-color:transparent;--bde-button-custom-border-color-hover:transparent;--bde-button-custom-text-color:#fff;--bde-button-custom-text-color-hover:#fff;--bde-button-custom-background-color:#72ce6e;--bde-button-custom-background-color-hover:#72ce6e;padding:var(--bde-button-padding-sm)}.breakdance .bde-search-form-82191-151 .search-form{--searchFormSize:35px}.breakdance .bde-div-82191-108{gap:16px;flex-wrap:wrap;flex-direction:row;align-items:center}@media (max-width:479px){.breakdance .bde-div-82191-108{flex-direction:column}}@media (max-width:767px){.breakdance .bde-mini-cart-82191-127 .bde-mini-cart-offcanvas-body{--cart-translate-3d:100%,0,0;position:fixed;top:var(--wp-admin--admin-bar--height,0);bottom:0;z-index:1001;max-width:100%;transform:translate3d(var(--cart-translate-3d));border-radius:0;right:0;left:auto}.breakdance .bde-mini-cart-82191-127 .bde-mini-cart-offcanvas-topbar{border-bottom:1px solid var(--grey-200)}.breakdance .bde-mini-cart-82191-127 .bde-mini-cart-offcanvas-overlay{display:block}.breakdance .bde-mini-cart-82191-127{--bde-woo-responsive__stack:column;--bde-woo-responsive__width:100%;--bde-woo-responsive__max-width:100%}}@media (max-width:767px){.breakdance .bde-product-82186-104{--bde-woo-responsive__stack:column;--bde-woo-responsive__width:100%;--bde-woo-responsive__max-width:100%}}
Please come back to the website tomorrow on 9-27 for an update on order processing
Description
APOTHECARY UNWIND ESSENTIAL OIL ROLLER
Center & Calm the Mind with Unwind
Say goodbye to mental tension! Unwind is designed to settle the senses with a blend of delicately crafted essential oils. Calming and uplifting, Unwind encourages a positive and refreshed state of mind, and supports restfulness and relaxation at any time of day or night.
Destress and settle the senses with this blend of delicately crafted essential oils.
What are the benefits of Unwind?
Calming and uplifting, Unwind encourages a positive and refreshed state of mind. Light, floral and centering, lavender mingles with Ylang-Ylang, Blue Chamomile, Patchouli, Frankincense and Cedar wood to ease occasional aches or tension, and promote relaxation.* Infused with lab-tested CBD for a perfect essential oil experience. Sit back, relax, and Unwind.
Ylang Ylang supports healthy blood flow & heightens mood. It is a star shaped flower that grows on the Cananga Tree, sometimes called the perfume tree, native to areas around the Indian Ocean and Austronesia. It is known for its rich, sweet floral smell.
Blue Chamomile comes from German Chamomile Flowers (Matricaria recutita ) which contain a high level of azulene, an active compound in the plant which gives it its blue hue. It has a gentle sweet aroma. Blue chamomile can be used to inspire restfulness.
Patchouli Essential Oil is derived from the leaves of the Tamil Pacculi (pogostemon cablin). It is a bushy perennial with light flowers. It has a warm, smoky scent that is most commonly found in lotions and perfumes. It is also commonly used in aromatherapy practices. Patchouli can be used to inspire relaxation.
Frankincense comes from the resin of the Boswellia tree. Commonly used in Traditional Chinese medicine, Egytian medicine and Persian medicine. It also has a long history of being used as incense and was burned in religious ceremonies.
Cedarwood essential oil comes from the needles, leaves and bark of cedar trees. It has a warm and comforting scent similar to that of evergreen . Often used in aromatherapy, Cedarwood is used to inspire relaxation and restfulness.
When should I use Unwind?
It's in the name! Use whenever you need to relax and unwind from a stressful day. Curl up with your favorite tea, roll on some essential oils and enjoy your evening. Unwind is a fantastic companion for before bed as well!
Directions: Keep out of reach of children and pets. For external use only. Avoid contact with mucus membranes and eyes. If any essential oils have contacted your eye, wash out with a vegetable oil such as olive oil, not water.
The Brothers Apothecary exclusively uses hemp that contains <0.3% THC and is licensed with the Department of Agriculture.
Jojoba Seed Oil
Jojoba is made from the Simmondsia chinensis plant found in Mexico, Arizona, and California. It is commonly used as a cleanser and moisturizer.
Lavender Flower Oil
Lavender Essential Oil is steam distilled from Lavender flowers. It is one of the most popular essential oils, it has the unmistakable sweet, floral and hernal scent.
German Chamomile Flower Oil
Commonly known as Blue Chamomile, it is steam distilled from Matricaria Recutita flowers. It has a heavily sweet aroma and has herbaceous undertones. It has a deep blue hue.
Ylang-Ylang
Ylang Ylang Oil is steam distilled from the flowers of Cananga Odorata. It has a rich, and sweet floral scent. It's most often used in perfumery.
Patchouli
Patchouli Oil is steam distilled from the leaves of Pogostemon Cablin. It has a smoky and earthy aroma.
Frankincense
Frankincense Oil is steam distilled from the resin of Boswellia Carteri. It has a fresh and woody smell and has been used in perfumery for thousands of years.
Cedarwood
Cedarwood Essential Oil is steam distilled from Derus Atlantica. It has a balsamic and earthy smell with a touch of sweetness.
Bergamot
Bergamont Essential Oil is cold pressed from Citrus Bergamia fruit peels. It has a refreshing, citrusy and sweet scent and characteristics of Earl Grey Tea.
Sweet Almond Oil
Sweet Almond Oil is a great carrier oil and it is perfect to add to body care products. It contains fatty acids as well as Vitamin A and Vitamin E.
CBD Isolate
Pure isolated CBD, sourced from certified US-grown industrial hemp. Tested for purity, contaminants & potency.
Additional information
| | |
| --- | --- |
| Weight | 1.90 oz |
| Dimensions | 1.10 × 1.10 × 4.00 in |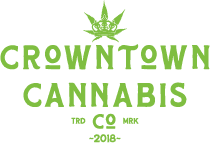 Charlotte, NC (Central)
Charlotte, NC (NoDa)
Columbia, SC
Concord, NC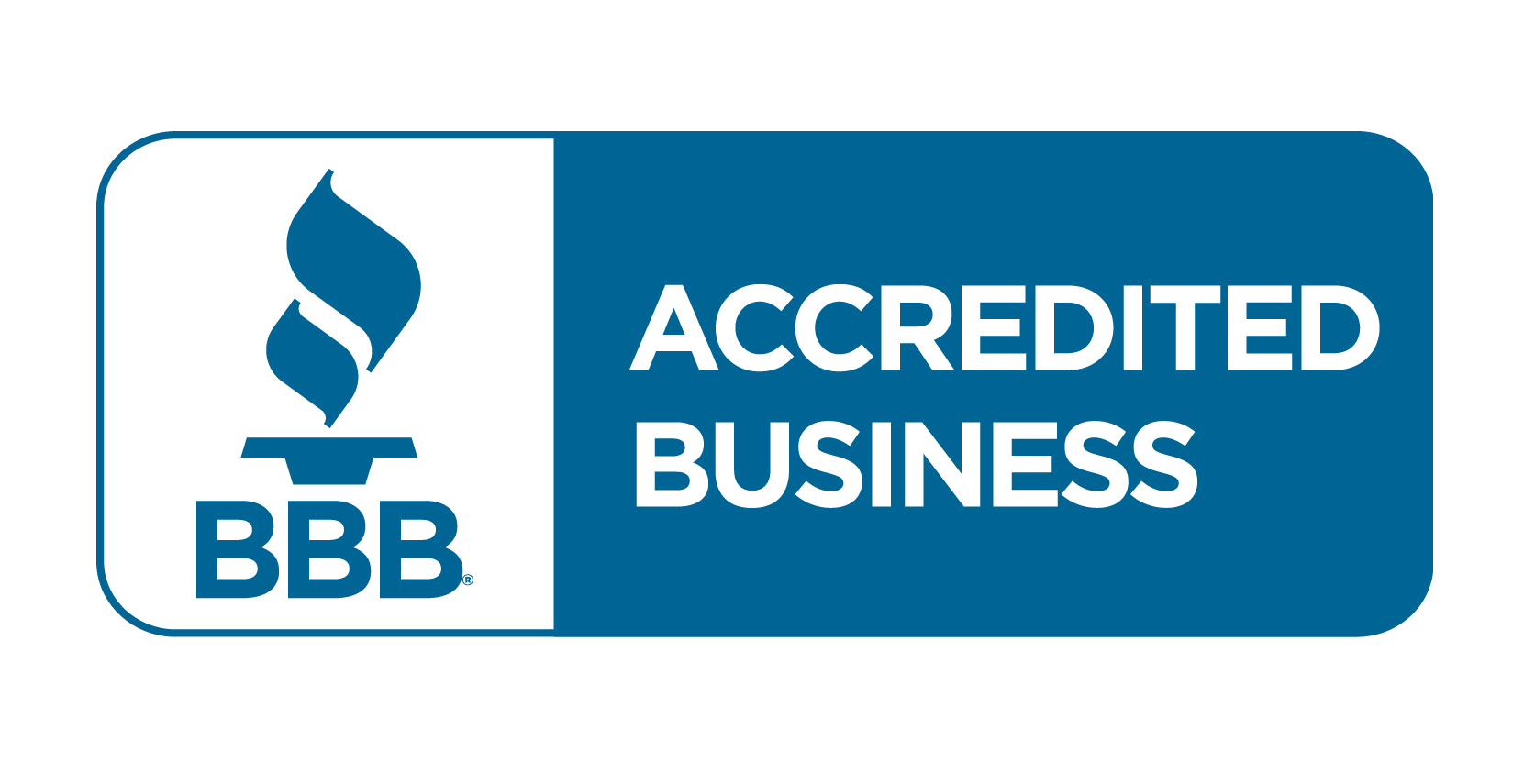 Our Company
Discounts
CBD RECYCLE PROGRAM
Bring in any old CBD packaging (bottles, boxes, vape carts, etc) and receive 5% off your purchase.
MILITARY DISCOUNT
Contact Us and let us know how you qualify for the military discount and receive a discount code for 15% off your purchase