');--success-svg-icon:url('data:image/svg+xml;utf8,');--info-svg-icon:url('data:image/svg+xml;utf8,');--chevron-svg-icon:url('data:image/svg+xml;utf8,');--checkbox-svg-icon:url('data:image/svg+xml;utf8,');--radiobutton-svg-icon:url('data:image/svg+xml;utf8,');--show-password-svg-icon:url('data:image/svg+xml;utf8,');--hide-password-svg-icon:url('data:image/svg+xml;utf8,');--bde-woo-notices__icon-size:16px;--bde-woo-notices__padding:24px;--bde-woo-notices__border-radius:4px;--bde-woo-notices__error-background:var(--red-50);--bde-woo-notices__error-text:var(--red-500);--bde-woo-notices__error-link-text:var(--red-500);--bde-woo-notices__error-link-text-hover:var(--red-500);--bde-woo-notices__info-background:var(--sky-100);--bde-woo-notices__info-text:var(--sky-500);--bde-woo-notices__info-link-text:var(--sky-500);--bde-woo-notices__info-link-text-hover:var(--sky-500);--bde-woo-notices__success-background:var(--emerald-100);--bde-woo-notices__success-text:var(--emerald-700);--bde-woo-notices__success-link-text:var(--emerald-700);--bde-woo-notices__success-link-text-hover:var(--emerald-700);--bde-woo-sale-badge__border-radius:2px;--bde-woo-sale-badge__padding:4px 8px;--bde-woo-ratings__filled-star-svg:url('data:image/svg+xml;utf8,');--bde-woo-ratings__empty-star-svg:url('data:image/svg+xml;utf8,');--bde-woo-ratings__star_size:18px;--bde-woo-product-images__border-radius:4px;--bde-woo-product-images__border-width:0px;--bde-woo-product-images__border-color:var(--grey-300);--bde-woo-wrappers__background-color:var(--white);--bde-woo-wrappers__border-radius:4px;--bde-woo-wrappers__border-color:var(--grey-300);--bde-woo-wrappers__border-width:1px;--bde-woo-wrappers__shadow:rgba(0,0,0,.05) 0 1px 3px,rgba(0,0,0,.05) 0 1px 2px;--bde-woo-tables__header-color:var(--grey-100);--bde-woo-tables__background-color:var(--white);--bde-woo-tables__border-radius:4px;--bde-woo-tables__border-width:1px;--bde-woo-widgets__chip-background-color:transparent;--bde-woo-widgets__chip-background-color-hover:var(--indigo-50);--bde-woo-widgets__chip-text-color:inherit;--bde-woo-widgets__handle-border-color:var(--grey-300);--bde-woo-widgets__handle-background-color:var(--white);--bde-woo-widgets__handle-background-color-hover:var(--white);--bde-woo-widgets__handle-shadow:rgba(0,0,0,.05) 0 1px 3px,rgba(0,0,0,.05) 0 1px 2px;--bde-woo-widgets__handle-shadow-hover:var(--grey-300) 0 0 4px;--bde-woo-widgets__remove-item-from-cart-color:var(--grey-450);--bde-woo-select2__active-item-background-color:var(--indigo-50);--bde-woo-gallery__zoom-icon-shadow:rgba(0,0,0,.05) 0 1px 3px,rgba(0,0,0,.05) 0 1px 2px;--bde-woo-payment-box-background-color:var(--grey-100);--bde-woo-payment-box-border-color:var(--grey-200);--bde-woo-payment-box-border-width:1px;--bde-woo-quicklook-button-icon:url(/wp-content/uploads/breakdance/css/icons/eye.svg);--bde-woo-quicklook-button-background-color:none;--bde-woo-quicklook-button-icon-size:20px;--bde-woo-quicklook-button-backdrop-color:rgba(0,0,0,.15);--bde-woo-quicklook-button-backdrop-opacity:.7;--bde-woo-quicklook-modal-background-color:var(--white);--bde-woo-quicklook-overlay-color:rgba(0,0,0,.7);--bde-woo-quicklook-close-button-size:2em;--bde-woo-quicklook-arrow-size:1em;--bde-woo-quicklook-arrow-color:var(--white);--bde-woo-responsive__stack:row}:root{--bde-links-color:var(--bde-brand-primary-color);--bde-links-color-hover:var(--bde-brand-primary-color-hover);--bde-button-primary-background-color:var(--bde-brand-primary-color);--bde-button-primary-background-color-hover:var(--bde-brand-primary-color-hover);--bde-button-secondary-border-color:var(--bde-brand-primary-color);--bde-button-secondary-border-color-hover:var(--bde-brand-primary-color);--bde-button-secondary-text-color:var(--bde-brand-primary-color);--bde-button-secondary-background-color-hover:var(--bde-brand-primary-color);--bde-button-text-text-color:var(--bde-links-color);--bde-button-text-text-color-hover:var(--bde-links-color-hover);--bde-button-font-size:var(--bde-body-font-size);--bde-form-font-size:var(--bde-body-font-size);--bde-form-input-border-top-left-radius:var(--bde-form-input-border-radius);--bde-form-input-border-top-right-radius:var(--bde-form-input-border-radius);--bde-form-input-border-bottom-left-radius:var(--bde-form-input-border-radius);--bde-form-input-border-bottom-right-radius:var(--bde-form-input-border-radius);--bde-form-input-border-top:var(--bde-form-input-border-width) solid var(--bde-form-input-border-color);--bde-form-input-border-right:var(--bde-form-input-border-width) solid var(--bde-form-input-border-color);--bde-form-input-border-bottom:var(--bde-form-input-border-width) solid var(--bde-form-input-border-color);--bde-form-input-border-left:var(--bde-form-input-border-width) solid var(--bde-form-input-border-color);--bde-form-label-color:var(--bde-headings-color);--bde-form-input-focused-border-color:var(--bde-brand-primary-color);--bde-form-input-focused-shadow:var(--bde-brand-primary-color) 0 0 2px;--bde-form-checkbox-selected-color:var(--bde-brand-primary-color);--bde-woo-base-text-color:var(--bde-body-text-color);--bde-woo-base-headings-color:var(--bde-headings-color);--bde-woo-base-primary-color:var(--bde-brand-primary-color);--bde-woo-base-primary-color-hover:var(--bde-brand-primary-color-hover);--bde-woo-base-extra-small-gaps:calc(var(--bde-woo-base-small-gaps)/var(--bde-woo-base-ratio));--bde-woo-base-small-gaps:calc(var(--bde-woo-base-space)/var(--bde-woo-base-ratio));--bde-woo-base-standard-gaps:var(--bde-woo-base-space);--bde-woo-base-medium-gaps:calc(var(--bde-woo-base-space)*var(--bde-woo-base-ratio));--bde-woo-base-big-gaps:calc(var(--bde-woo-base-medium-gaps)*var(--bde-woo-base-ratio));--bde-woo-base-large-gaps:calc(var(--bde-woo-base-big-gaps)*var(--bde-woo-base-ratio));--bde-woo-base-extra-large-gaps:calc(var(--bde-woo-base-large-gaps)*var(--bde-woo-base-ratio));--bde-woo-typography-ratio:var(--bde-font-size-ratio);--bde-woo-typography__size-small:calc(var(--bde-woo-typography__size-standard)/var(--bde-woo-typography-ratio));--bde-woo-typography__size-small-font-family:var(--bde-body-font-family);--bde-woo-typography__size-standard:var(--bde-body-font-size);--bde-woo-typography__size-standard-font-family:var(--bde-body-font-family);--bde-woo-typography__size-medium:calc(var(--bde-woo-typography__size-standard)*var(--bde-woo-typography-ratio));--bde-woo-typography__size-medium-font-family:var(--bde-heading-font-family);--bde-woo-typography__size-large:calc(var(--bde-woo-typography__size-medium)*var(--bde-woo-typography-ratio));--bde-woo-typography__size-large-font-family:var(--bde-heading-font-family);--bde-woo-typography__size-extra-large:calc(var(--bde-woo-typography__size-large)*var(--bde-woo-typography-ratio));--bde-woo-typography__size-extra-large-font-family:var(--bde-heading-font-family);--bde-woo-buttons-and-links__text-link-color:var(--bde-woo-base-primary-color);--bde-woo-buttons-and-links__text-link-color-hover:var(--bde-woo-base-primary-color-hover);--bde-woo-buttons-and-links__nav-link-color:var(--bde-woo-base-text-color);--bde-woo-buttons-and-links__nav-link-color-hover:var(--bde-woo-base-text-on-primary-color);--bde-woo-buttons-and-links__nav-link-color-active:var(--bde-woo-base-primary-color);--bde-woo-forms__spacing-after-label:var(--bde-form-after-label);--bde-woo-forms__spacing-between-fields:var(--bde-form-gap);--bde-woo-forms__spacing-between-columns:var(--bde-woo-base-extra-large-gaps);--bde-woo-forms__labels-color:var(--bde-form-label-color);--bde-woo-forms__inputs-background-color:var(--bde-form-input-background-color);--bde-woo-forms__inputs-text-color:var(--bde-form-text-color);--bde-woo-forms__inputs-placeholder-color:var(--bde-form-input-placeholder-color);--bde-woo-forms__inputs-border-color:var(--bde-form-input-border-color);--bde-woo-forms__inputs-border-width:var(--bde-form-input-border-width);--bde-woo-forms__inputs-border-radius:var(--bde-form-input-border-top-left-radius) var(--bde-form-input-border-top-right-radius) var(--bde-form-input-border-bottom-right-radius) var(--bde-form-input-border-bottom-left-radius);--bde-woo-forms__inputs-background-color-focused:var(--bde-form-input-focused-background-color);--bde-woo-forms__inputs-border-color-focused:var(--bde-form-input-focused-border-color);--bde-woo-forms__inputs-shadow-focused:var(--bde-form-input-focused-shadow);--bde-woo-forms__inputs-shadow:var(--bde-form-input-input-shadow);--bde-woo-forms__inputs-select2-hover-item:var(--bde-woo-base-primary-color);--bde-woo-forms__labels-required-color:var(--bde-form-label-required-color);--bde-woo-forms__labels-required-size:var(--bde-form-label-required-size);--bde-woo-forms__labels-required-nudge-x:var(--bde-form-label-required-nudge-x);--bde-woo-forms__labels-required-nudge-y:var(--bde-form-label-required-nudge-y);--bde-woo-tables__border-color:var(--bde-woo-base-border-color);--bde-woo-sale-badge__background-color:var(--bde-woo-base-primary-color);--bde-woo-sale-badge__text-color:var(--bde-woo-base-text-on-primary-color);--bde-woo-sale-badge__font-weight:var(--bde-woo-typography-font-weight-heavy);--bde-woo-sale-badge__font-size:var(--bde-woo-typography__size-standard);--bde-woo-widgets__chip-text-color-hover:var(--bde-woo-buttons-and-links__text-link-color);--bde-woo-widgets__handle-border-color-hover:var(--bde-woo-base-primary-color);--bde-woo-notices__padding-left:calc(var(--bde-woo-notices__padding) + var(--bde-woo-notices__icon-size) + (var(--bde-woo-notices__icon-size)/2));--bde-woo-quicklook-button-text-color:var(--bde-button-primary-text-color);--bde-woo-quicklook-button-background-color-hover:var(--bde-woo-quicklook-button-background-color);--bde-woo-quicklook-button-icon-spacing:var(--bde-woo-base-standard-gaps);--bde-woo-quicklook-close-button-color:var(--bde-woo-base-headings-color);--bde-woo-quicklook-arrow-color-hover:var(--bde-woo-quicklook-arrow-color);--bde-woo-quicklook-arrow-background-color:var(--bde-brand-primary-color);--bde-woo-quicklook-arrow-background-color-hover:var(--bde-woo-quicklook-arrow-background-color)}.breakdance .button-atom{display:inline-flex;align-items:center;justify-content:center;vertical-align:middle;appearance:none;box-sizing:border-box;margin:0;border:0;padding:0;background-color:transparent;font-size:var(--bde-button-font-size);line-height:var(--bde-button-line-height);transform:translate(0,0);max-width:100%}.breakdance .button-atom--custom{text-align:center;font-weight:var(--bde-button-font-weight);text-decoration:none;padding:var(--bde-button-padding-base);border-radius:var(--bde-button-border-radius);border-width:var(--bde-button-border-width);border-style:solid;border-color:transparent;overflow:hidden}.breakdance .button-atom--custom{color:var(--bde-button-custom-text-color);background:var(--bde-button-custom-background-color);border-color:var(--bde-button-custom-border-color)}.breakdance *,.breakdance *:before,.breakdance *:after{box-sizing:border-box}.breakdance img{max-width:100%;height:auto}.breakdance-rich-text-styles>*:first-child{margin-top:0}.breakdance-rich-text-styles>*:last-child{margin-bottom:0}.screen-reader-text{border:0;clip:rect(1px,1px,1px,1px);-webkit-clip-path:inset(50%);clip-path:inset(50%);height:1px;margin:-1px;overflow:hidden;overflow-wrap:normal!important;word-wrap:normal!important;padding:0;position:absolute!important;width:1px}.breakdance{background-color:var(--bde-background-color);color:var(--bde-body-text-color)}.breakdance h1,.breakdance h2,.breakdance h6{color:var(--bde-headings-color)}.breakdance a{color:var(--bde-links-color)}.breakdance{font-family:var(--bde-body-font-family);font-size:var(--bde-body-font-size)}.breakdance h1,.breakdance h2,.breakdance h6{font-family:var(--bde-heading-font-family)}.breakdance h1{font-size:var(--bde-h1-font-size)}.breakdance h2{font-size:var(--bde-h2-font-size)}.breakdance h6{font-size:var(--bde-h6-font-size)}@media (max-width:1119px){.breakdance{font-family:var(--bde-body-font-family);font-size:var(--bde-body-font-size)}}@media (max-width:1023px){.breakdance{font-family:var(--bde-body-font-family);font-size:var(--bde-body-font-size)}:root{--bde-woo-products-list-products-per-row:3}}@media (max-width:767px){.breakdance{font-family:var(--bde-body-font-family);font-size:var(--bde-body-font-size)}:root{--bde-woo-products-list-products-per-row:2;--bde-woo-responsive__stack:column;--bde-woo-responsive__width:100%;--bde-woo-responsive__max-width:100%}}@media (max-width:479px){.breakdance{font-family:var(--bde-body-font-family);font-size:var(--bde-body-font-size)}:root{--bde-woo-products-list-products-per-row:1}}.breakdance .bde-section-82191-115{background-color:#000}.breakdance .bde-section-82191-115 .section-container{padding-bottom:10px;padding-top:10px}.breakdance .bde-columns-82191-116{--columnCount:2}@media (max-width:1119px){.breakdance .bde-columns-82191-116{--columnCount:2}}@media (max-width:1023px){.breakdance .bde-columns-82191-116{--columnCount:2}}@media (max-width:767px){.breakdance .bde-columns-82191-116{--columnCount:2}.breakdance .bde-columns-82191-116.bde-columns{flex-direction:column;flex-wrap:nowrap}.breakdance .bde-columns-82191-116.bde-columns>.bde-column{width:100%}}@media (max-width:479px){.breakdance .bde-columns-82191-116{--columnCount:2}}.breakdance .bde-column-82191-117{--column-width:50%;justify-content:center}@media (max-width:1023px){.breakdance .bde-column-82191-117{align-items:flex-start;text-align:left}}@media (max-width:767px){.breakdance .bde-column-82191-117{align-items:center;text-align:center}}@media (max-width:479px){.breakdance .bde-column-82191-117{gap:0px;align-items:center;text-align:center;justify-content:center}}.breakdance .bde-icon-list-82191-120 li .bde-icon-list__icon{color:#7ece6b}.breakdance .bde-icon-list-82191-120 li .bde-icon-list__text{color:#88ce68;font-size:14px;font-weight:500}.breakdance .bde-column-82191-118{--column-width:50%;align-items:flex-end;text-align:right}@media (max-width:1119px){.breakdance .bde-column-82191-118{align-items:flex-end;text-align:right}}@media (max-width:1023px){.breakdance .bde-column-82191-118{align-items:flex-end;text-align:right}}@media (max-width:767px){.breakdance .bde-column-82191-118{align-items:center;text-align:center}}@media (max-width:479px){.breakdance .bde-column-82191-118{gap:0px;flex-wrap:wrap;flex-direction:row;align-items:flex-start;justify-content:center}.breakdance .bde-column-82191-118{margin-top:-30px;margin-bottom:auto;padding-top:0}}.breakdance .bde-social-icons-82191-121{flex-direction:row}.breakdance .bde-social-icons-82191-121 .bde-social-icons__icon-wrapper{border-radius:0;background-color:#000;padding:7px;opacity:1}.breakdance .bde-social-icons-82191-121 .bde-social-icons__icon-wrapper svg{width:15px;height:15px;fill:#fff}.breakdance .bde-header-builder-82191-100{background-color:#fff}.breakdance .bde-header-builder-82191-100 .bde-header-builder__container{padding-bottom:20px;padding-top:20px}.breakdance .bde-header-builder-82191-100 .breakdance-menu{--link-alignment:start}@media (max-width:767px){.breakdance .bde-header-builder-82191-100 .bde-header-builder__container{flex-direction:column}}.breakdance .bde-div-82191-159{width:100%}.breakdance .bde-div-82191-159{display:flex;flex-direction:row}@media (max-width:479px){.breakdance .bde-div-82191-159{width:100%;align-items:center;text-align:center;justify-content:center}.breakdance .bde-div-82191-159{display:flex;flex-direction:column}}@media (max-width:479px){.breakdance .bde-div-82191-158{width:100%;align-items:center;text-align:center}}.breakdance .bde-container-link-82191-101{opacity:.9}.breakdance .bde-image-82191-102{width:150px}.breakdance .bde-image-82191-102 .breakdance-image-object{width:100%;height:auto}@media (max-width:767px){.breakdance .bde-image-82191-102{width:250px}.breakdance .bde-image-82191-102 .breakdance-image-object{width:100%;height:auto}}@media (max-width:479px){.breakdance .bde-image-82191-102{width:250px}.breakdance .bde-image-82191-102 .breakdance-image-object{width:100%;height:auto}}.breakdance .bde-div-82191-176{margin-top:auto;margin-bottom:auto;align-items:center;text-align:center;justify-content:center}.breakdance .bde-div-82191-176{display:flex;flex-direction:row;gap:20px;margin-left:30px}@media (max-width:479px){.breakdance .bde-div-82191-176{align-items:center;text-align:center}.breakdance .bde-div-82191-176{display:inline-flex;flex-direction:row;gap:40px}}@media (max-width:1119px){.breakdance .bde-menu-82191-141 .breakdance-menu{--links-gap:0;--mobile-link-padding:15px}.breakdance .bde-menu-82191-141 .breakdance-menu{--dropdown-link-icon-display:none;--dropdown-link-description-display:none;--dropdown-links-gap:var(--gap-none)}.breakdance .bde-menu-82191-141 .breakdance-menu-list{align-items:stretch;background-color:var(--menu-background);display:none;flex-direction:column;left:var(--mobile-offset-x);max-height:var(--menu-max-height);overflow:hidden;overflow-x:hidden;overflow-y:auto;position:absolute;top:var(--mobile-offset-y,100%);width:100vw;z-index:100}.breakdance .bde-menu-82191-141 .breakdance-menu-list:not(.is-visible):not(.is-collapsing){height:0}.breakdance .bde-menu-82191-141 .breakdance-menu-list>.bde-button{border-top:var(--link-border);margin-left:0;padding:10px 15px}.breakdance .bde-menu-82191-141 .breakdance-menu-list>.bde-button .breakdance-link{width:100%}.breakdance .bde-menu-82191-141 .breakdance-menu-list>:last-child{border-bottom:var(--link-border)}.breakdance .bde-menu-82191-141 .breakdance-menu-list>.breakdance-link,.breakdance .bde-menu-82191-141 .breakdance-menu .breakdance-menu-link{border-top:var(--link-border);justify-content:var(--link-alignment);padding:var(--mobile-link-padding)}.breakdance .bde-menu-82191-141 .breakdance-dropdown-floater{opacity:1;overflow:hidden;padding-top:0;position:static;transform:none}.breakdance .bde-menu-82191-141 .breakdance-dropdown-floater:not(.is-visible):not(.is-collapsing){height:0}.breakdance .bde-menu-82191-141 .breakdance-dropdown-body{background-color:var(--link-background-color);border-radius:0;border-top:var(--link-border);box-shadow:none;flex-direction:column}.breakdance .bde-menu-82191-141 .breakdance-dropdown-section{--dropdown-section-padding:0;--dropdown-section-gap:var(--gap-none)}.breakdance .bde-menu-82191-141 .breakdance-dropdown-columns{--dropdown-columns-stack:column;--dropdown-columns-gap:var(--gap-none)}.breakdance .bde-menu-82191-141 .breakdance-dropdown-column{gap:var(--gap-none)}.breakdance .bde-menu-82191-141 .breakdance-menu .breakdance-dropdown-link{justify-content:var(--link-alignment);padding:var(--mobile-link-level-3-padding);white-space:normal}.breakdance .bde-menu-82191-141 .breakdance-menu .breakdance-dropdown-link+.breakdance-dropdown-link{border-top:var(--link-border)}.breakdance .bde-menu-82191-141 .breakdance-menu-toggle{display:flex}}.breakdance .bde-button-82191-150 .bde-button__button{--bde-button-custom-border-color:transparent;--bde-button-custom-border-color-hover:transparent;--bde-button-custom-text-color:#fff;--bde-button-custom-text-color-hover:#fff;--bde-button-custom-background-color:#72ce6e;--bde-button-custom-background-color-hover:#72ce6e;padding:var(--bde-button-padding-sm)}.breakdance .bde-search-form-82191-151 .search-form{--searchFormSize:35px}.breakdance .bde-div-82191-108{gap:16px;flex-wrap:wrap;flex-direction:row;align-items:center}@media (max-width:479px){.breakdance .bde-div-82191-108{flex-direction:column}}@media (max-width:767px){.breakdance .bde-mini-cart-82191-127 .bde-mini-cart-offcanvas-body{--cart-translate-3d:100%,0,0;position:fixed;top:var(--wp-admin--admin-bar--height,0);bottom:0;z-index:1001;max-width:100%;transform:translate3d(var(--cart-translate-3d));border-radius:0;right:0;left:auto}.breakdance .bde-mini-cart-82191-127 .bde-mini-cart-offcanvas-topbar{border-bottom:1px solid var(--grey-200)}.breakdance .bde-mini-cart-82191-127 .bde-mini-cart-offcanvas-overlay{display:block}.breakdance .bde-mini-cart-82191-127{--bde-woo-responsive__stack:column;--bde-woo-responsive__width:100%;--bde-woo-responsive__max-width:100%}}@media (max-width:767px){.breakdance .bde-product-82186-104{--bde-woo-responsive__stack:column;--bde-woo-responsive__width:100%;--bde-woo-responsive__max-width:100%}}
APOTHECARY BROTHERS | GARDEN OF EDEN HEMP & PEA PROTEIN POWDER
$45.00 — or subscribe and save 15%
In stock
Description
CBD Protein Powder + Superfoods

Garden of Eden is a deliciously smooth plant-based protein & nutritional supplement. Use it as a meal replacement or as your partner in post-workout recovery, providing your body with critical micro & macronutrients.
Smooth Pea & Hemp Protein Mix

22 Servings Per Bag (Approx. 20oz)

More Protein than Whey per Serving

Over 10 Fruits, Vegetables & Herbs

20mg CBD Per Serving (Full Spectrum)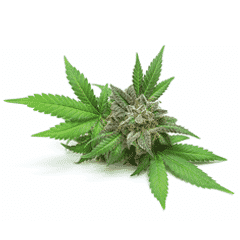 Hemp (cannabis sativa)
Aromatic Oregon-grown hemp sourced from USDA Organic Certified and 3rd-Party Tested farms. Considered "industrial," with less than 0.3% THC.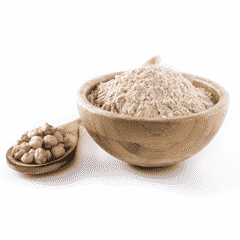 Pea Protein Isolate
Smooth and protein dense, Pea Protein adds an excellent blendability & mix to any protein. Pea protein is very close to a "whole food source" and is high in aminos.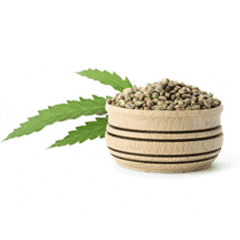 Hemp Protein
Sourced from milled hemp seeds, hemp protein has a unique taste and profile. Highly nutritious with high protein content alongside a comprehensive set of essential amino acids.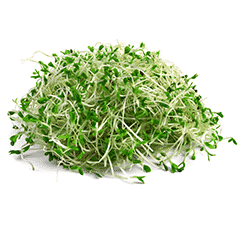 Alfalfa
Alfalfa is part of the legume family that has been long prized for its rich contents of vitamins, minerals and proteins.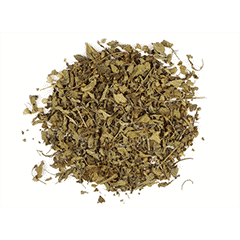 Holy Basil Powder
Holy Basil or Tulsi has been used in folk medicine for hundreds of years. Peppery and crisp in flavor, the ceremonial plant is primarily used in Ayurveda.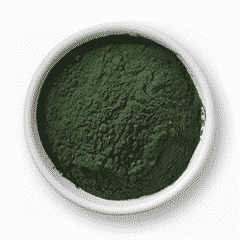 Spirulina
Blue Green Algae is harvested and dried for this deep green superfood. Highly concentrated with amino acids and essential fatty acid gamma linolenic acid. High content of essential vitamins & minerals.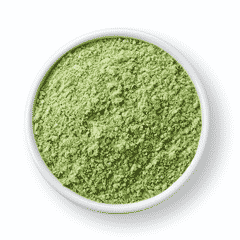 Wheatgrass
A combination of freshly sprouted wheat shoots, known for its nutritious qualities. Wheatgrass has a superior content of antioxidants and organic phosphates.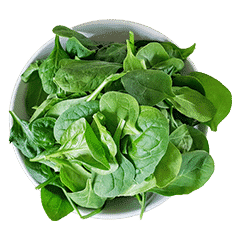 Spinach Powder
A dark, leafy green rich and nutritious superfood. Rich in an array of nutrients, including vitamin K, vitamin A (in the form of carotenoids), manganese & folate.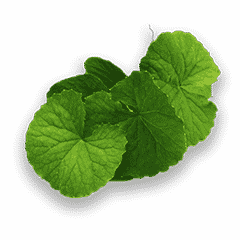 Gotu Kola
A member of the Apiaceae family, and often used in Traditional Chinese Medicine helps support healthy brain function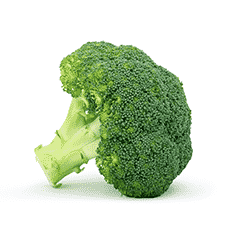 Broccoli
A member of the cruciferous family, it contains high levels of glucosinolates & other nutrients, such as fiber, vitamin C, vitamin K, iron, and potassium.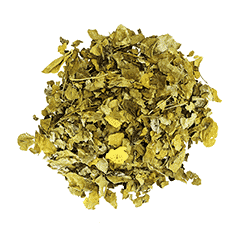 Moringa Leaf Powder
A very nutritious plant is an excellent source of many vitamins and minerals. It is high in quercentin and chlorogenic acid.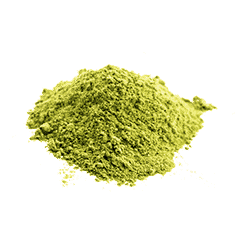 Barley Grass Powder
Barely is a grain that is rich in fiber, vitamin A and high in vitamin C. It is also rich in polyphenols and flavonoids. These act as antioxidants to reduce stress and protect against chronic disease.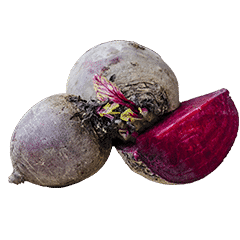 Beet Root
Beets have the highest sugar content of all the vegetables and often used as a sweetening substitute. Chock full of vitamins and nutrients including Vitamin C, Iron, Potassium and more.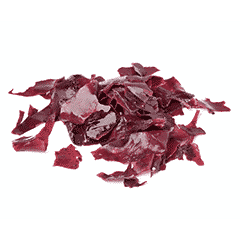 Dulse Powder
Dulse is a red seaweed that grows in tidal areas in the Atlantic Ocean, it is known for it's sweet flavor and mild taste. It is an excellent source of phytochemicals and minerals, and an excellent source of idoine.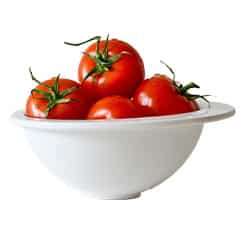 Tomato
Tomato powder made from dehydrated tomatoes is rich of lycopene, vitamin C and other protective nutrients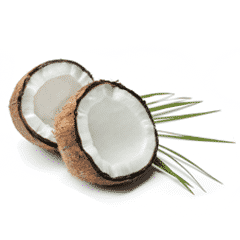 Coconut Milk Powder
Freshly pressed coconut milk. Supports cannabinoid bioavailability & rich in iron, fiber & magnesium, and antioxidants like selenium.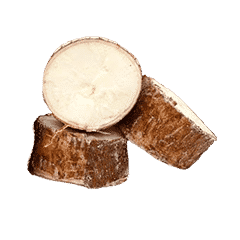 Yucca Root
The root of the Cassava plant. Used to produce tapioca maltodextrin, which prevents caking & clumping.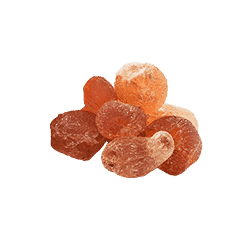 Acacia Fiber
A water-soluble dietary fiber exuded from the acacia tree. Sourced from small organic farms.
Additional information
| | |
| --- | --- |
| Weight | 21.2 oz |
| Dimensions | 7.25 × 3.50 × 11.50 in |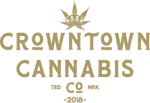 Charlotte, NC (Central)
Charlotte, NC (NoDa)
Columbia, SC
Concord, NC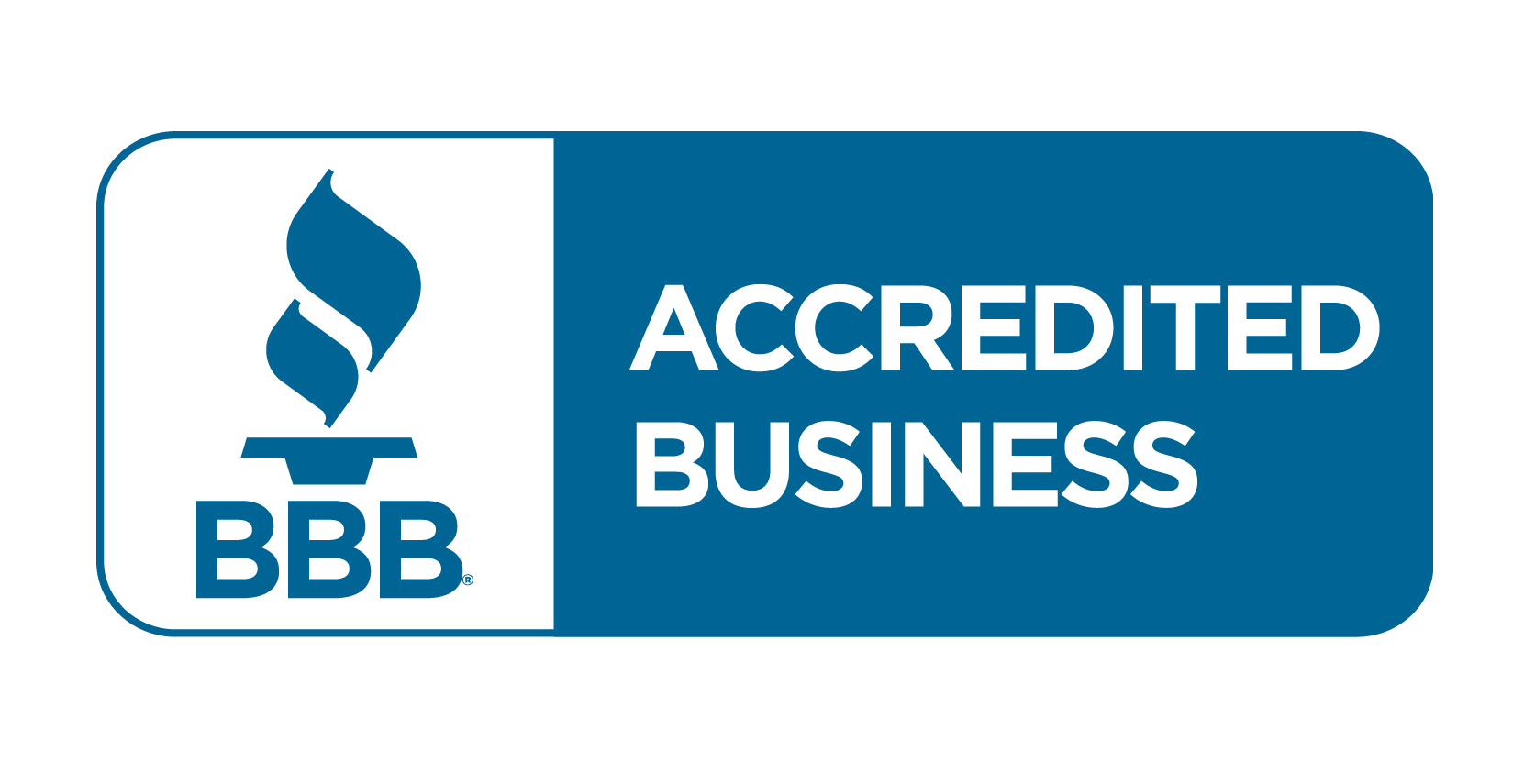 Our Company
Discounts
CBD RECYCLE PROGRAM
Bring in any old CBD packaging (bottles, boxes, vape carts, etc) and receive 10% off your purchase.
MILITARY DISCOUNT
Contact Us and let us know how you qualify for the military discount and receive a discount code for 15% off your purchase