Description
Sacred Hemp CBD Flower Blend
Sacred opens your heart and mind to wellness, encouraging calm, balance and restfulness, all in a smooth, sensual mix. Made with the finest CBD flower + herbs including Lemon Balm, Tulsi, Rose, and Wild Dagga.
4 grams of premium CBD flower (Over 1/8th!)

2 grams of Organic & Wild Sourced Botanicals

0 additives or fillers

Ships to all 50 states via USPS
What is in Sacred? 
Our Sacred Hemp CBD Flower Smoking Blend is a small-batch infusion of hemp flower + medicinal herbs and botanicals. Sacred opens your heart and mind to wellness, made with herbs like Marshmallow Root, Lemon Balm, Tulsi, and Wild Dagga.
Marshmallow Root has been used for a millennia as an edible food and for its properties to sooth. It is commonly found growing in damp environments like, marches, seas and river banks. It is naturally high in mucilaginous. 
Lemon Balm is a lemon scented perennial with serrated heart-shaped leaves (perfect for senualitiea). Native to the mediterranean and various regions in South Africa, it is widely cultivated for its promotion of a sense of calm. It was used traditionally to soothe the symptoms of stress and give a sense of relaxation. Lemon Balm helps the body and mind relax, and is used to promote deeper, more restful sleep.
Tulsi brings in its own calm and balance, and it's quality and safety provide a great alternative (or full replacement) to tobacco, without the nicotine.
Wild Dagga (Leonotis leonurus) also known as lion's tail is in the mint family. It is a broad leaf plant native to South Africa and. It is commonly used for traditional medicine. Infusions are made from the flowers and seeds. Wild Dagga is commonly used to inspire a sense of calm. Wild Dagga is often used as an alternative to marijuana, with euphoric-like effects and exuberance. Wild Dagga is also able to heighten the benefits of the other herbs and botanicals in this smoking blend.
When should I use Sacred?
Use Sacred whenever you want to open your heart and mind. 
The Brothers Apothecary exclusively uses hemp that contains <0.3% THC and is licensed with the Department of Agriculture.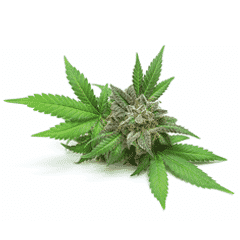 Hemp (cannabis sativa)
Aromatic Oregon-grown hemp sourced from USDA Organic Certified and 3rd-Party Tested farms. Considered "industrial," with less than 0.3% THC.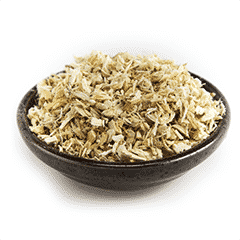 Marshmallow Root
Used for millennia for its soothing properties, Marshmallow Root can be found in beverages, desserts, and more. Supports a well regulated & balanced body & mind.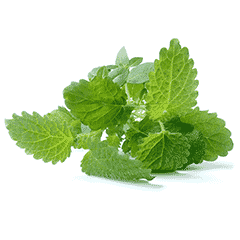 Lemon Balm
Lemon Balm is a refreshingly citrus member of the mint family. Uplifts spirits, and in some cases, is used spells to heal broken hearts & attract love.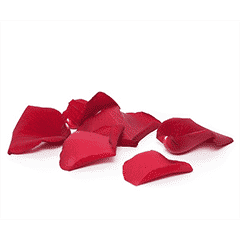 Rose Petals
Harvested from organic red & pink Rosa damascena plants. Vibrant, sweet & floral. Rose petals add a unique decadence.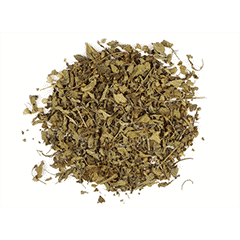 Krishna Tulsi
Also known as Shyama. This purple-leaved Tulsi is famous for being peppery, pungent and crispy.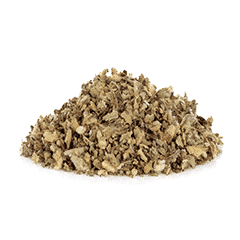 Mullein
Native through Europe and western Asia, it is a gentle plant that has been used in traditional European herbalism for centuries. It has been utilizated for its healing practices.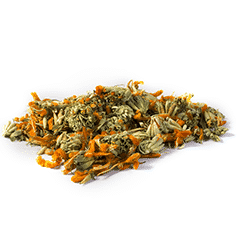 Wild Dagga
Often used as a smoking herb, Wild Dagga can be calming and relaxing. It has a mild calming affect and can induce a feeling of euphoria.