CBD Infused Reishi, Chaga & Cordyceps
Draw strength from Mother Earth with this fusion of nutrient-rich fungi. With a combination of 10 mushrooms, including Wild Chaga, Reishi, and Cordyceps, this blend focuses on the health benefits of mushrooms combined with the power of hemp.
What does Supreme Vitality taste like? 
The capsules are totally tasteless. They're 100% vegetarian. Occasionally, you may taste some of the herbs used in the capsules, though that will be really mild.
What's in it?  
Draw strength from Mother Earth with this fusion of nutrient-rich fungi. CBD meets Reishi, Wild Chaga, Cordyceps, and seven other mushrooms in a blend that focuses on the health benefits of mushrooms. 
Reishi Mushrooms (known as Ling Zhi in China) have been used for years to promote health and wellness. They grow primarily in Asia, especially in humid environments. They have a dark charcoal color and have a kidney bean shape with a red exterior. 
Wild Chaga is found predominantly in the Western Hemisphere and grows the birch trees. Much like Reishi, it is dark in color with a distinguished deep orange color. The name chaga comes from the Russian word for mushroom. 
Cordyceps have a long finger like body and are usually brown or orange in color. They are highly valued in Traditional Chinese Medicine, only the emperor's family had access to them in ancient China. 
All our mushrooms are cultivated locally in Portland, Oregon, and are rigorously quality controlled. The infusion is made from finely ground mycelium and fruiting bodies, and is tested for purity & safety. These cultivars are some of the highest quality bioavailable medicinal mushrooms available in the work, making them a powerful ally alongside full spectrum hemp and CBD. Encapsulated in a vegetarian, plant-based capsule, this is one of the easiest ways to supplement your daily routine with adaptogenic mushrooms. 
When should I use Supreme Vitality?
We recommend taking 1-2 Supreme Vitality a day.
The Brothers Apothecary exclusively uses hemp that contains <0.3% THC and is licensed with the Department of Agriculture.
These statements have not been evaluated by the Food and Drug Administration. This product is not intended to diagnose, treat, cure, or prevent any disease.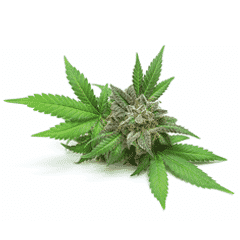 Hemp (cannabis sativa)
Aromatic Oregon-grown hemp sourced from USDA Organic Certified and 3rd-Party Tested farms. Considered "industrial," with less than 0.3% THC.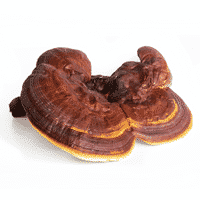 Reishi
This deep red, kidney-shaped fungus belonging to the genus Ganoderma. Reishi is widely used for supporting good health.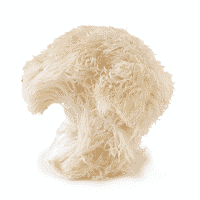 Lion's Mane
Also called hou tou gu or yamabushitake, Lion's Mane has been long used in traditional medicine. High in antioxidants and beta-glucan.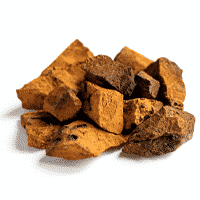 Chaga
Chaga primarily grows on birch trees, and has a long history of used in folk medicine. Rich in fiber, essential nutrients, vitamin D, and more!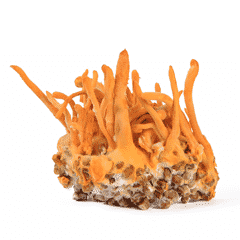 Cordyceps
This sinister looking mushroom has been described in old Chinese and Tibetan medical writings. Considered to support energy and vitality naturally.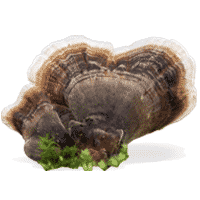 Turkey Tail
Turkey Tail is packed with antioxidants and polysaccharopeptides. Iconic appearance, with several colors, and found on trunks and fallen trees.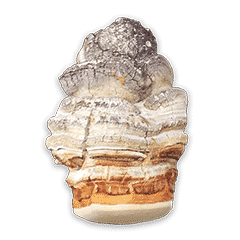 Agarikon
Agarikon is a wood decay fungus, and is known for its extremely bitter taste. It's been used medicinally for centuries, and is widely popular, though becoming rarer and rarer to find.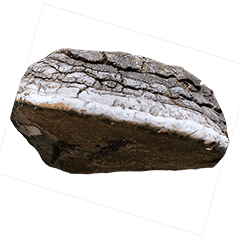 Mesima Sang-Huang
An orange mushroom that grows on mulberry trees. It has been used for centuries in Japan, Korea, and China for a myriad of health and wellness purposes.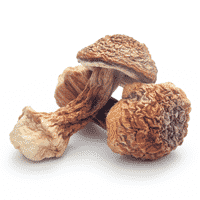 Blazei
Called the "mushroom of the gods", Blazei contains high levels of beta glucans. Supports a healthy immune system.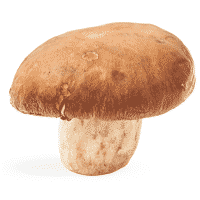 Shiitake
Some of the most popular mushrooms worldwide and prized for their rich and savory taste. They are also packed with health benefits.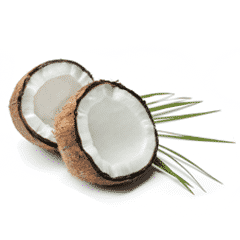 Coconut Milk Powder
Freshly pressed coconut milk. Supports cannabinoid bioavailability & rich in iron, fiber & magnesium, and antioxidants like selenium.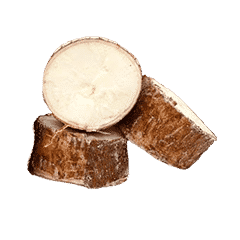 Yucca Root
The root of the Cassava plant. Used to produce tapioca maltodextrin, which prevents caking & clumping.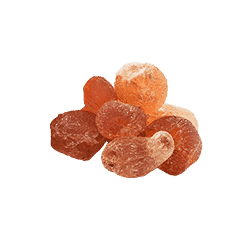 Acacia Fiber
A water-soluble dietary fiber exuded from the acacia tree. Sourced from small organic farms.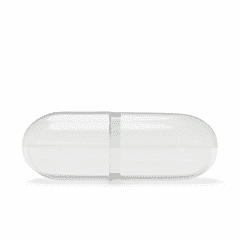 Vegetarian Capsule
Made using 100% plant-derived material, including pulp derived from softwood such as pine and spruce, and purified water. Completely tasteless and animal-product free.