Description
CBD Infused Ginkgo & Ashwagandha Capsule
Combining antioxidant rich Ginkgo Leaf with an adaptogenic trio of Ashwagandha, Shatavari, and Rhodiola, every batch is formulated to aid in supporting healthy, sustained energy for both body & mind. 
What does Mental Clarity CBD Capsule taste like? 
The capsules are totally tasteless. They're 100% vegetarian. Occasionally, you may taste some of the herbs used in the capsules, though that will be really mild.
When should I use Mental Clarity?
We suggest taking Mental Clarity CBD capsule everyday. They are a great way to support healthy brain function.
What's In It? 
Long work days & stressful nights bringing your energy down? Exhausted energy is one of the worst (and most common) problems in the modern world. Say no more: meet our Mental Clarity CBD capsules. 
Combining antioxidant rich Ginkgo Leaf with the adaptogenic trio of Ashwagandha, Shatavari, and Rhodiola, every batch is formulated to aid in supporting healthy energy for both body & mind. Mental Clarity works to support healthy brain function and mental alertness through natural, whole plant and spectrum infusions. 
Ginkgo is the oldest living species of plants. It has a long history in Chinese medicine because of it's wellness properties.  Once the leaves are dried, they have a sweet flavor. The leaves can be used as tea, extracts and formulas. In the US is has been a top selling herb for 5 years and the most commonly used herbal remedy in Europe. Gingko works to support overall wellness.
Ashwagandha, is a root that is held high in Ayurvedic medicine. It can be tinctured, encapsulated and culinary recipes. It is a plant native to India that grows in the wild. It is commonly called Indian ginseng, gooseberry or winter cherry. 
Shatavari is a species of asparagus that grows throughout India. It is a small plant with little green leaves and flowers with tuberous roots. The roots can be made into a herbal formula, tea, and made into an extract. The word Shatavari comes from the Indian word meaning "a woman who has a hundred husbands". 
Rhodiola Root, also commonly called Arctic Rose, Golden Root, King's Crown, Roseroot, rosewort and snowdown rose, is a prominent root in Asia and Europe for its adaptogenic properties. It has been used in folk medicine in Russia, Scandinavia and many other countries. 
Next, we infuse a proprietary blend of full spectrum hemp + coconut for bioavailable, fat-infused carrier of CBD. Our hemp is rigorously sourced from the best local farms, then processed in our licensed facility in Portland, OR. Tested for purity, quality, and contaminants, we believe these powerful Mental Clarity CBD Capsules are one of the finest whole plant & full spectrum options available. 
The Brothers Apothecary exclusively uses hemp that contains <0.3% THC and is licensed with the Department of Agriculture.
*These statements have not been evaluated by the Food and Drug Administration. This product is not intended to diagnose, treat, cure, or prevent any disease.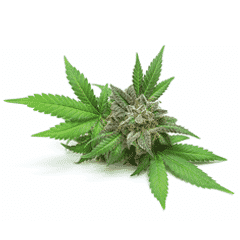 Hemp (cannabis sativa)
Aromatic Oregon-grown hemp sourced from USDA Organic Certified and 3rd-Party Tested farms. Considered "industrial," with less than 0.3% THC.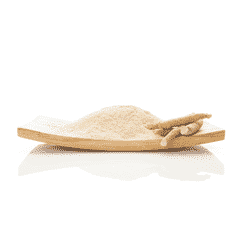 Ashwagandha
A perennial shrub in the nightshade family. Highly revered in Ayurveda, Ashwagandha is praised for its adaptogenic and tonic properties. Meaning "smelling like a horse" refers to the smell. It is known to help cope with stress and support cognitive health.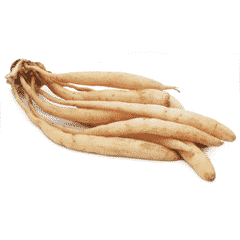 Shatavari
A species of asparagus, Shatavari roots have been used in Ayurvedic medicine for centuries. Regarded as a herb for women's health, the root of the word translates to "a woman who has a hundred husbands."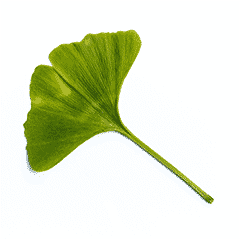 Ginkgo Leaf
Ginkgo Biloba is the oldest living tree species. It has a long history in traditonal chinese medicine. Ginkgo is believed to support overall cognitive health and helps to maintain circulation.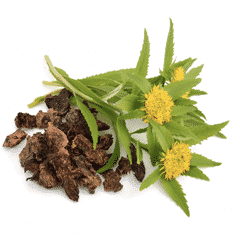 Rhodiola
Rhodiola has been used for thousands of years in Europe and Asia. Used to help control stress and adrenaline while supporting overall health & energy.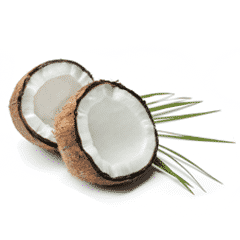 Coconut Milk Powder
Freshly pressed coconut milk. Supports cannabinoid bioavailability & rich in iron, fiber & magnesium, and antioxidants like selenium.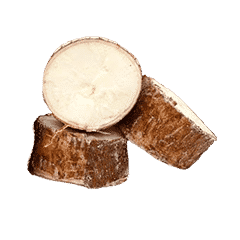 Yucca Root
The root of the Cassava plant. Used to produce tapioca maltodextrin, which prevents caking & clumping.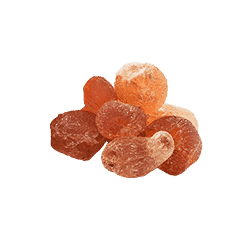 Acacia Fiber
A water-soluble dietary fiber exuded from the acacia tree. Sourced from small organic farms.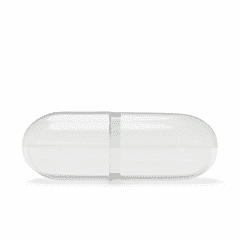 Vegetarian Capsule
Made using 100% plant-derived material, including pulp derived from softwood such as pine and spruce, and purified water. Completely tasteless and animal-product free.