In case you haven't heard the news … Charlotte CBD is rebranding! Moving forward, Charlotte CBD will officially be called Crowntown Cannabis. We're the same company offering the same top-quality CBD products — just with a new name! Learn more about Crowntown Cannabis and the decision behind our rebranding below:
Why Crowntown Cannabis?
The better question is, why not Crowntown Cannabis? Our main goal with rebranding was to have a name that was more encompassing to all cannabis products, not just CBD. At our stores, we offer a wide range of cannabis products, including CBD, CBG and Delta 8, and we also have plans for franchising in the future. The brand change makes the most sense with the products we're selling in our stores, and we expect to draw in a bigger crowd by having cannabis in our name! We're also aiming to break the stigma that surrounds cannabis as we hope to get closer to legalization and introduce more people to the benefits of our top-of-the-line products. You can learn more about why we decided to rebrand here.
Crowntown Cannabis Rebranding Celebrations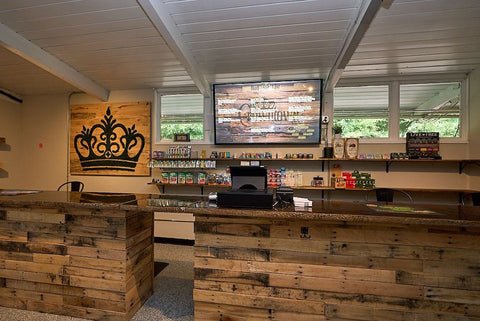 We have held and are holding special rebranding events for each of our locations! Our brand new Crowntown Cannabis store in Concord, NC opened on September 18 with a huge grand opening celebration. We had live music, food, awesome giveaways and so much more. Our upcoming rebranding celebrations will be just as fun, and we want to see everyone out there celebrating with us! Our Columbia store's rebranding takes place on October 9, and our flagship store in Charlotte takes place on October 30. We're excited to introduce our new Crowntown Cannabis brand to all of our loyal (and new) customers!
About Us
Charlotte CBD, now Crowntown Cannabis, was started by 3 best friends who were born and raised in Charlotte, NC. After losing too many loved ones to harmful drugs and chemicals, we're manifesting our vision for change in our community and the world. We take pride in being Charlotte's fist dispensary and look forward to continuing our work to end the stigma surrounding cannabis. Whether you stop by one of our three locations or shop online, you can find a variety of products hand-picked from local and U.S.-based manufactures that all meet our top quality standards.
Our Crowntown Cannabis Locations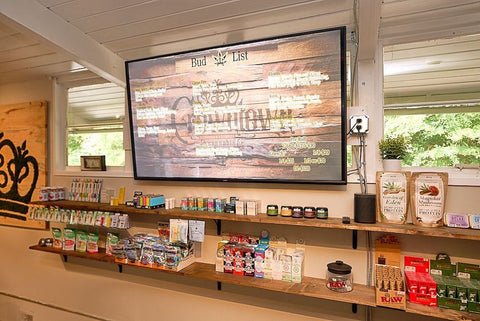 We're proud to have 3 Crowntown Cannabis locations for people to visit and shop at, each offering a true dispensary feel. Come visit us at one of these 3 locations:
Charlotte Location
2419 Central Ave., Charlotte, NC 28205
Concord Location
119 Country Club Drive NE, Concord, NC 28205
Columbia Location
610 Harden St., Columbia, SC 29205
If you can't make it out to visit one of our awesome Crowntown Cannabis stores, don't worry — you can visit our online store! Check out what great products we have to offer and get some for yourself!