If you're looking for a new way to treat yourself, we highly suggest investing in some skin care products that are rich with CBD. There are so many benefits of incorporating CBD into your skin care, including hydration and regulating pigmentation. By consistently using these products, you'll begin to see the results you're looking for. Here is why you should bring CBD skin care products into your self care routine:
Help Regulate Oil Production
One common misconception about CBD skin care products is that they can make your skin even oilier, which isn't true. There are all kinds of CBD products for your skin that aren't specifically oil. You can choose from serums, sprays, cleansers, moisturizers and more! A lot of these products actually play a role in regulating the oil production in your skin.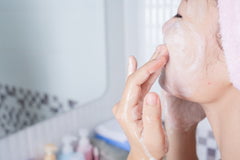 When your body has an overproduction of sebum, this can sometimes lead to facial acne. CBD skin care can actually combat this by mitigating sebocytes, the skin cells that create sebum. With less sebums, you'll see less oil on your skin, and in turn less acne. These same products can also help regulate pigmentation in your skin!
Reducing Inflammation in Skin
CBD can be used as an anti-inflammatory all over the body. Many people will invest in CBD products to help with pain, irritation and inflammation in their joints or muscles. Those same ingredients are now being incorporated into skin care and helping in reducing the appearance of inflammation in the face. If you wake up feeling puffy, applying CBD products directly on the inflamed areas should help! 
If you have existing breakouts, these products can also help with redness and pain in the affected areas. For those who struggle with skin conditions like Eczema and Psoriasis, CBD has been known to assist in reducing the irritation these conditions can cause.  
Hydrating Dry Areas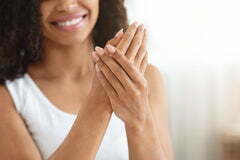 Whether you have dry, dehydrated skin year round or just in certain months, CBD products can help with that. All the active nurturing ingredients in these CBD oils, serums and masks work towards bringing moisture back into the driest areas of your skin. You can apply these products all over if you're struggling with various dry patches, or you can just apply it to the problem areas. Even if these areas are not on your face, and instead your hands or feet, you can apply CBD products here as well.
Our CBD Skin Care
We are proud to offer various CBD skin care products in store and online! If you're dealing with blemishes that just need spot treatment, try the Myaderm Transdermal Calming Cream. This cream is formulated specifically for acne-prone skin and is made with all-natural, organic ingredients. 
If you're in the market for a morning and evening wash for breakouts, the Simply Extract Acne Wash is a great product to try. With active ingredients like lemon balm, plantain skin and full spectrum CBD extract, this wash has all the things your skin is craving. 
Now that you know why you should bring CBD skin care products to your self care routine, you can start looking for the products that sound best for you. Looking for something a little different? Check out all the products that we offer and see which ones you'd like to try!