As the cannabis industry continues to rise to the top of America's marketplace, so does the amount of packaging created for these products. As a multibillion dollar industry, cannabis's economic and environmental impact is only growing in significance. At Charlotte CBD, we are working towards reducing the environmental footprint of our products. Here is everything you need to know about our CBD Products Recycling Program:
Packaging in the Cannabis Industry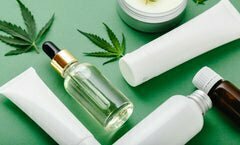 There is a lot that has to go into packaging CBD products. The product must be packaged in a timely manner in order to protect its integrity, all packaging has to be childproof, and these products have to be stored somewhere that won't affect the CBD itself. This leads to many CBD brands turning to single-use plastics for their packaging. Since there are so many regulations on cannabis product packaging, you see what feels like an overkill of plastic in many of the products you purchase. Unless something is done, single-use plastics will continue to rise with the increase of CBD products on the market.
Environmental Impacts
Single-use plastic products have had a detrimental effect on our environment, and they're only getting worse. While the plastic is only used once, it can take hundreds of years to break down in landfills. Even then, some products like plastic straws, bags, and water bottles never completely decompose. Instead, they become microplastics and continue to pollute our environment. Many of these products are responsible for killing countless animals every year, specifically in the ocean, where much of this waste collects. 
There is also the issue of greenhouse gases that are emitted into the air from these plastics. If too much methane and ethylene is produced, it can have a serious impact on plant and animal life, including our own. 
How Our Program Helps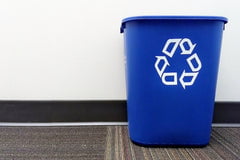 While we can't fix the problem entirely, our team at Charlotte CBD is working towards reducing the impact of these single-use plastics from our CBD products. We all share the same planet, so we wanted to give our customers the opportunity to participate in a recycling program that positively impacted the environment. If you bring in any of your old CBD packaging, including bottles, boxes, vapes, cartridges and more, we'll give you a 10% discount on your next purchase with us. You'll save money and help make a difference towards protecting our planet and your environment.
Our Sustainable Products
We are proud to offer various recyclable products in store and online for you to choose from. Many of the brands we work with do their best to use as little packaging as possible for their CBD products, and many of these materials can be recycled after use. If you are unable to recycle them, or would just like a discount, we're more than happy to take these packages off your hands. Browse through our products and take a look for yourself at our selection!
Now that you know a little more about packaging in the cannabis industry and what you can do to combat the negative effects of single-use products, you can shop smarter when looking for your next CBD products. Have any questions or concerns about our Recycle Program? Contact us today so one of our team members can help you with whatever you need!