Many people are looking for ways to manage their mental health, and CBD is becoming a popular way to improve all kinds of conditions, including anxiety and depression. It is important to learn how CBD reacts in your body and the best ways to consume CBD to get the results you're looking for. Keep reading to find out how to use CBD for anxiety and depression.
How Does CBD Work in the Body?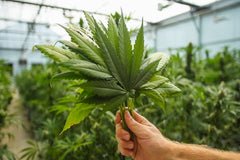 First, you need to know how CBD works in your body. There are several receptors in the human body, which are protein-based chemical structures attached to cells. These receptors receive signals from other parts of the body to create a chemical reaction.
The major system where CBD affects your body is known as the endocannabinoid system (ECS). This system has 3 core components, including endocannabinoids, receptors, and enzymes. Endocannabinoids are molecules made by your body that are similar to cannabinoids, the same components found in CBD. When you use CBD products, the cannabinoids in the product attach to receptors that signal to your ECS to start working.
CBD is thought to react with CB1 And CB2 receptors in the endocannabinoid system. This system regulates a variety of functions and processes in the body, including sleep, mood, appetite, memory, and more. Although scientists don't exactly know how CBD affects the CB1 receptor, it is thought that it may alter serotonin levels. Serotonin plays an important role in mental health. People who have low serotonin levels typically have depression, and in some cases, low levels may cause some people to have anxiety.
How Effective is CBD for Anxiety and Depression?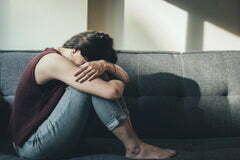 If you have either or both mental health issues, you may be wondering how effective CBD is. There is quite a bit of scientific research that shows CBD is effective for anxiety in animals, along with anecdotal evidence and case studies for alleviating anxiety in humans. However, there is less data on the effectiveness of CBD on depression, but some animal studies show promise for the use of CBD to regulate symptoms of depression, including this 2018 article published by Neuroscience News that shows a single dose of CBD reduced symptoms of depression for a week in rats.
Anxiety and depression are known for affecting our sleep, mood, and pain perception, all of which is controlled by the ECS. Research shows that CBD positively affects these same areas, improving symptoms of anxiety and depression.
When you experience constant anxiety and depression, you're more likely to turn towards unhealthy substances. CBD can actually combat issues like alcoholism, and is considered a much healthier alternative.
Ways to Consume CBD for Anxiety and Depression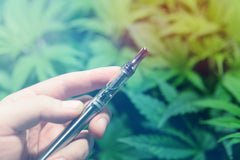 You have plenty of options when it comes to how you want to consume CBD. One of the most popular ways is vaping since it takes effect more quickly by absorbing into your bloodstream through the lungs. Using oils and capsules are also popular options. You can take the oil or capsules as they are, or you can add the oil to food and drinks. Another option is to purchase edibles, such as gummies, honey, tea, and other ingestible items infused with CBD.
Before you add CBD into your daily regimen for anxiety and depression, you should talk with your doctor about the best plan for your health.
Are you thinking about using CBD for anxiety and depression symptoms? Look through our CBD products to find the right way to incorporate CBD in your daily life!