As you probably know, there are a variety of ways you can consume CBD, from lotions to edibles to vaping. The most effective method of absorbing CBD is through the lungs, which is why vaping is such a popular option. If you want to try vaping in a whole new way, you should try an Ooze vape pen! They have features you won't find on another vape pen. Here are 5 things you need to know about Ooze vape pens:
1. They use a USB battery charger.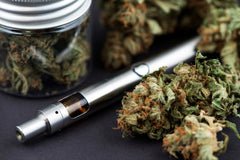 Unlike many other vape pens, Ooze pens use a USB battery charger. With a light on the charging port, you'll be able to easily tell when it is charging and is fully charged with the green and red lights. This USB charger also has overcharge protection, which means the charger shuts off automatically when it's fully charged to extend overall battery life and prevent overheating. These chargers should be used with wall plugs designed for USB ports.
2. Control the temperature with the dial on the bottom of the pen.
With most vape pens, you don't really have control over how hot they get, which can affect the flavor and effectiveness of your CBD intake. With an Ooze vape pen, you'll be able to control the temperature of the pen! A dial is built into the bottom of the pen, and it ranges from 3.3 V to 4.8 V. With this kind of control, you will be able to be precise when heating your CBD oil to maximize the effect you're looking for.
3. These pens are compatible with a variety of products.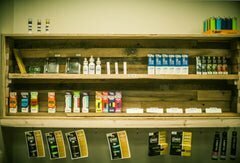 These Ooze vape pens are versatile because they are compatible with a variety of product types. The pen works with 510 threads, so you can use it with pre-filled oil cartridges, extract, essential oils, and delta 8 cartridges. You'll be able to vaporize your preferred products in your favorite flavors with these pens!
4. Battery shuts off for 15 seconds after a hit.
If you're a veteran of vaping, you have probably run into the issue of your pen continuing to heat while you vape. With the Ooze vape pens, you won't have to worry about your pen continuing to heat! When you press the button down to take a hit, the battery turns off to prevent overheating after 15 seconds of inhaling. When you are ready to use the pen, you can activate preheat mode by clicking the button twice. Then, the battery will heat for 15 seconds.
5. They come in a variety of colors.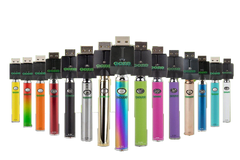 You want to be able to choose what your pen looks like, so you'll be glad to know that the Ooze vape pens come in a variety of colors. Pick one that's subtle, choose a color that stands out, or get one of each! No matter what color you'd rather have, you'll find one that's perfect for your lifestyle!
The Ooze vape pens are a great tool so you can incorporate CBD into your everyday routine. You'll love being able to relax and enjoy some downtime while you vape! Look through our CBD vape products to get started today!