Next time you're passing through beautiful Charlotte NC, make sure you swing by our CBD shop! Locally owned and operated, our shop was created by three best friends who love their hometown and their business. Come enjoy the local, laid back atmosphere when you visit us! Here are 4 reasons to check out our CBD shop in Charlotte NC:
1. We're Passionate About Our Product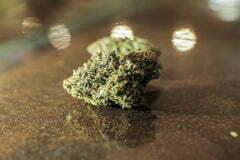 When we started Charlotte CBD, we knew we wanted to provide our customers with high quality products at an affordable price. Every product we offer is hand-picked from local and U.S. based manufacturers that meet the top quality CBD standards. We hope our dispensary makes a positive change within the Charlotte community. After our owners and founders lost friends due to harmful drugs and chemicals, they wanted to create a safe space for anyone interested in the benefits of CBD. We hope our products can positively impact your life like they have ours!
2. Our Shop Offers Something for Everyone
Whether you're just getting into CBD or you've been involved for a while, we have the perfect product for you. With over a dozen top-ranked brands and hundreds of fantastic products, we'll easily be able to help you find something that fits your needs. We have everything from oils and gummies to hemp flowers and creams. You'll be amazed at the variety we have in store and online! If you're curious about the benefits or science behind CBD, let us help you find your perfect product today!
3. The Bud Bar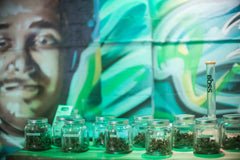 One unique aspect of our shop in Charlotte NC is our Bud Bar! At the Bud Bar, our friendly and knowledgeable staff can assist you in navigating through our available selection of products and brands. You can smoke at the bar, as well as sample CBD drinks like coffee and tea. You won't find an experience like this anywhere else and you'll love this interactive aspect of our dispensary. If you're just getting started with CBD, we recommend you come to the bar so we can help answer all your questions and show you exactly how each product works.
4. We're Involved in a CBD Recycle Program
Our planet and environment are very important to us at Charlotte CBD. We believe in providing you with clean products while being environmentally friendly. This is one of the reasons why we started our recycle program. We encourage all our customers to go green and participate in the program every time you shop with us! When you bring in any of your old CBD packaging (bottles, boxes, vapes, cartridges, etc.), you will receive 10% off your next purchase. Help us reduce the excessive packaging waste in the cannabis industry and recycle everything you can!
Now that you know why you should check out our CBD shop in Charlotte NC, you can start planning your trip to come see us! Still curious about all we have to offer? Contact us today and let one of our experienced staff members help guide you in the right direction in finding your perfect CBD products!