Description
Limited Edition Delta-8 Honey
A delicious blend of our newest hemp honey, with rich notes of sweet maple, local fruits, and bright and sweet flower blossoms. Infused with Delta-8 rich hemp, with under 0.3% THC and sourced from Department of Agriculture licensed producers. 
14MG Delta-8 Per Serving

Limited Edition (Only here for a short time!)

Willamette Valley Honey & Oregon Hemp

Pure Delta-8 & Passionately Crafted

100% Biodegradable or Recyclable Packaging
What's inside the Limited Edition Wildflower Honey?
In this special release, we're combining the same organic, Oregon-grown wildflower honey with Delta-8 (less than 0.3% THC). Like with our traditional CBD honey, our Delta-8 Honey is rigorously tested (first by our supplier, then before manufacturing, and then as a final product).
This isolated infusion includes pure Delta-8.
What does Delta-8 Honey Taste Like?
This honey tastes just like our traditional wildflower honey. Flavors can vary a bit throughout the season, as our local Willamette Valley bees collect from in-season flowers and fruits across the Portland area. All of our honey is sourced from the Willamette Valley in Oregon, and packaged in Portland.
When should I use Delta-8 Honey?
You can use this scrumptious honey any time you want to sweeten your tea or other recipes. However, it is advised you do not consume this honey before operating a motor vehicle, in conjunction with other sedatives or prescriptions, or in combination with alcohol. Start moderately, and work up in serving sizes as your body sees fit. While our Delta-8 is sourced from hemp, like all our hemp goods, you should also use caution when trying something new!
The Brothers Apothecary exclusively uses hemp that contains <0.3% THC and is licensed with the Department of Agriculture.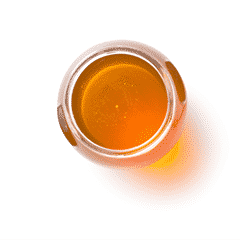 Wildflower Honey
Also known as polyfloral honey, it is derived from numerous species of flowers and blossoms. Highly nutritious with long history in medicine. Sweet, delicate, maple flavor.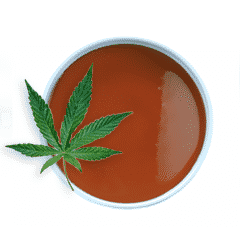 Delta 8 Extract
Sourced from industrial hemp (< 0.3% THC) flowers, rich in Delta 8. Delicately extracted by licensed Department of Agriculture producers.