Description
Organic Lemon Ginger CBD Honey
Organic wildflower honey meets Oregon-grown Hemp CBD in an easy to love, 100% biodegradable package. Small-batch, lab tested & made with intention.
What's Inside? 
Lemon and ginger have been paired together for a myriad of recipes from tonics to kombucha to teas. This warm and relaxing team has been used often.  
Our take on lemon ginger is made with real organic lemon essential oil and organic ginger root, this health-inspired combination of pure Willamette Valley wildflower honey, CBD, and the tantalizingly delicious duo above support a healthy immune system, no matter the weather. 
Wildflower Honey, known as polyfloral honey, is when nectar is taken from multiple sources and species of flowers and blossoms.  The main difference between clover honey (regular honey) and wildflower honey comes down to the taste and the processing method. Clover Honey has a much more mild taste and flavor. It is also the most common honey in the united states. This makes it a little more common than wildflowers. It is also often much lighter in color. Wildflower honey often has light floral undertones. It will also have a flavor that reflects the specific part of the world and time of year. This means that wildflower honey tastes different regionally! 
What are the benefits of Lemon Ginger CBD Honey?
Lemon also can help promote a sense of calm, while ginger also supports a healthy settling of the stomach. Enjoy on its own or in a cup of tea. 
When should I use Lemon Ginger CBD Honey?
Use to sweeten any beverage, eat as a yummy honey treat. This honey is Lemon Ginger flavored so it will add a different flavor to whichever beverage you choose. 
The Brothers Apothecary exclusively uses hemp that contains <0.3% THC and is licensed with the Department of Agriculture.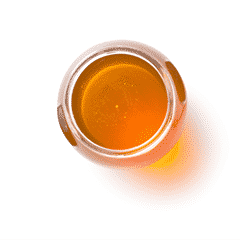 Wildflower Honey
Also known as polyfloral honey, it is derived from numerous species of flowers and blossoms. Highly nutritious with long history in medicine. Sweet, delicate, maple flavor.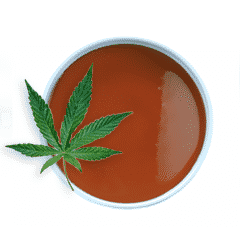 Full Spectrum Extract
Sourced from industrial hemp (< 0.3% THC) flowers. Retains full cannabinoid profile and allows for high-potency infusions.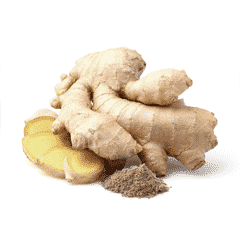 Ginger Root Powder
Dried and powdered ginger root is tangy, fiery, and pungent. Like fresh ginger, it supports healthy digestion & gut health.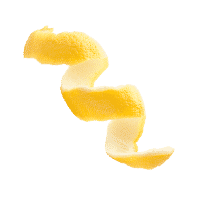 Lemon Oil
Distilled from organic lemons. Bright, pungent, and citrusy with light notes of sweetness. Awakening and clarifying.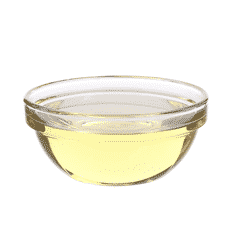 MCT Oil
MCT is Medium-Chain Triglycerides, which are fats found in foods like coconut oil. Clear to a golden yellow color, MCT oil is also very light in flavor, slightly sweet with hint of coconut.